Jeremy
Scammer!
Since: Tuesday, December 29, 2009
Email Address: jrmgraves81
gmail.com
Location: nationwide
States affected: ALL - pretty much everywhere
Notes:
"Warehouse Loaders and Unloaders"
Report to the FTC at https://www.ftccomplaintassistant.gov/
No comments have been added yet. Be the first!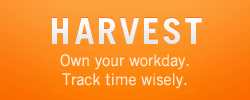 Like Us on Facebook
Login to Your Account
Who's Online
47 guests and 0 registered users online.
You are an unregistered user or have not logged in. You can register here.