Random Scammer
Scammer!
Since: Thursday, December 5, 2013
Email Address: joyced.huff
gmail.com
Location: nationwide
States affected: ALL - pretty much everywhere
Notes:
This garbage email address is a fake address and is part of a global vicious and nasty criminal network, who use mostly GMAIL, HOTMAIL AND YAHOO email addresses to place thousands of deceptive and illegal Craigslist job ads, mainly to obtain people's private mail addresses, and also, commit identity theft from people's personal & private information contained on their resume. They are also involved in deceptive claims, various tricks, fake schemes and high risk propositions.

They post fake job ads on Craigslist, all over the country and the world, in popular job categories as well as personal and causal sex categories. These criminals will also sell your email address and identifying information to spammers, scammers and other criminals.

They put their mostly garbage and just made up email address in postings for people to respond to, in order to bypass Craigslist's anonymous email system, which exists to protect people from having their email address revealed to the advertiser before they know if they are legitimate.
There is no legitimate reason to ask anyone to avoid Craigslist's anonymous email system, so we must conclude that the aims of these people are 100% criminal and nefarious.

• Finally, do you really think any worthwhile employer would be using a Yahoo, Gmail or Hotmail email address to advertise from? Even if this advertiser was legitimate, do you really want a real job from someone who cannot afford their own internet domain?
Report to the FTC at https://www.ftccomplaintassistant.gov/
No comments have been added yet. Be the first!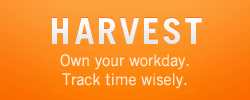 Like Us on Facebook
Login to Your Account
Who's Online
68 guests and 1 member online.
You are an unregistered user or have not logged in. You can register here.