Scammer!
Since: Friday, January 3, 2014
Website URL: http://startworkingimmediately.info/ <-- DO NOT CLICK THIS LINK!
Post Title: 850 Week Intermediate Net Analyst / No Exp Req
Location: nationwide
States affected: ALL - pretty much everywhere
Notes:
This website is part of a global, vicious and nasty criminal gang, who post thousands of fake Craigslist ads, all over the country, in order steal your personal information, as well as carrying out numerous scams, deceptions and tricks on vulnerable people, who need *real* work.
Other ads by these people are "schemes" or so-called "great ideas", most of which are not real jobs but attempts at getting you to do something that the people behind the adverts won't do. We have to ask why?

Their main aim in posting fake job ads on Craigslist, all over the country, is to obtain people's email addresses and also stealing people's identity from the information shown on their resume. These criminals will also sell your email address to spammers, scammers and other criminals and you will never be free from the bombardment of scams and spam coming to your email address, your phone and your home.

• Remember: They are not offering any real jobs •
Report to the FTC at https://www.ftccomplaintassistant.gov/
No comments have been added yet. Be the first!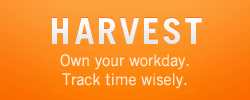 Like Us on Facebook
Login to Your Account
Who's Online
56 guests and 0 registered users online.
You are an unregistered user or have not logged in. You can register here.