Random Scammer
Scammer!
Since: Wednesday, January 29, 2014
Email Address: coleen24524
gmail.com
Location: nationwide
States affected: ALL - pretty much everywhere
Notes:
This garbage email address is also a fake address and a trap, created by a global vicious and nasty criminal gang, who use mostly GMAIL, HOTMAIL, YAHOO and AOL email addresses (or junk/madeup internet domain names), to post thousands of fake, deceptive and illegal Craigslist job ads, like this one, for jobs that don't exist, mainly to obtain people's private email addresses. They also do this to commit identity theft by stealing people's personal & private information that is on their resume. These criminals are also involved in a variety of deceptive claims, various tricks, scams, CC theft, fake schemes and high risk propositions.

These criminals post fake job ads all over the world on Craigslist, in popular Craigslist categories such as admin/office, customer service and accounting, as well as personal/causal sex categories. They also try to fool people by using the names of real companies and copying and pasting genuine job adverts from real companies (and government agencies, the military, etc) into their postings so you think they are the company who your resume is going to go to - it isn't and it won't ever. Just check the email address. Would a real company or government department be using a gmail, hotmail or yahoo email address or a garbage domain name?

The ads often have unrealistic/strange/meaningless job titles, ridiculous & very high pay rates and they are written in bad or uneducated English. The reasons for this is that these criminals are not English or even western and they understand very little about western life and society. Thus, they are unable to construct sensible and realistic adverts for their scams.
These criminals will also sell your email address and your identifying information to other spammers, scammers and other criminals.

MY ADVICE: anonymize your resume, so criminals can't get hold of your personal information.
To do this, remove from your resume your name, your gender, your address, your phone numbers, your real email addresses, your family info, any photos, your SSN, your DOB, and the names of employers you have worked for and the dates. Your education, experience and skills are enough for an employer to assess your suitability - they don't need the above info to do that. Once you have established that the advertiser is legitimate, you can send them your real resume.

The criminals put their mostly garbage/nonsense/just made up email address in postings for people to respond to, in order to bypass Craigslist's secure anonymous email system, which exists to protect people from having their email address revealed to the advertiser before they know if they are legitimate.

There is no legitimate reason to ask anyone to avoid Craigslist's anonymous email system, so we must conclude that the aims of these people are 100% criminal and nefarious.

Finally, do you really think any worthwhile employer would be using a web email address to advertise from? Even if this advertiser was legitimate, do you really want a real job from someone who cannot afford their own proper internet domain?
Report to the FTC at https://www.ftccomplaintassistant.gov/
No comments have been added yet. Be the first!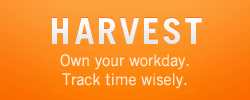 Like Us on Facebook
Login to Your Account
Who's Online
61 guests and 1 member online.
You are an unregistered user or have not logged in. You can register here.