Fitzgerald, Steven
Upstage Center
Scammer!
Since: Saturday, January 2, 2010
Email Address: stagegun
hotmail.com
Location: montgomery
States affected: AL - alabama
Notes:
states that he owns company listed above, rude, will not give ne1 a straight answer about working hours/conditions or tools needed for the job, doesn't enter correct info when billing or paying employees, sometimes u have to call texas to get ur check then u find out some other dude actually owns the company.
Report to the FTC at https://www.ftccomplaintassistant.gov/
No comments have been added yet. Be the first!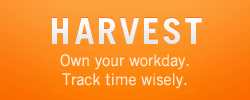 Like Us on Facebook
Login to Your Account
Who's Online
91 guests and 0 registered users online.
You are an unregistered user or have not logged in. You can register here.