hays, jessica
Scammer!
Since: Friday, March 12, 2010
Email Address: jess
jessicahays.com
Location: corvallis / albany
States affected: OR - oregon
Notes:
tries to sell a video game system for below value then gets your email and tries to send you to a different website.
Report to the FTC at https://www.ftccomplaintassistant.gov/
Comments
Error! The action you wanted to perform was not successful for some reason, maybe because of a problem with what you input. Please check and try again.
razgriz1138
Oct 28, 2010
MD too


Looks like she just tryed to get me to sign up for a free iPad when her's was already sold. Had the audacity to ask me to send her some money when I got my free iPad...lol. plonk.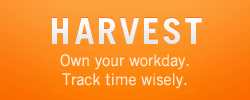 Like Us on Facebook
Login to Your Account
Who's Online
81 guests and 0 registered users online.
You are an unregistered user or have not logged in. You can register here.