Li, Ecel
Callbox Sales and Marketing Solutions
Since: Tuesday, May 18, 2010
Email Address: ecel
callboxinc.com
Phone number: 310-362-3194
Website URL: http://callboxinc.com <-- DO NOT CLICK THIS LINK!
Post Title: Callbox: Appointment Setting Program
Location: salem, OR
States affected: OR - oregon
Notes:
Received the following unsolicited email:

Hi,


I'd like to know if your company can use some help with
cold calling prospects and setting appointments for your salespeople. We
perform such services and apart from helping boost your local business we
can even expand your reach by looking for potential national customers.
If you're available this week, I'd be happy to talk to you anytime or I
can have one of our available sales reps call you. Just let me know how
best to reach you.

Learn more about our Lead Generation and Appointment Setting services
here.

Optimizing sales performance.

http://www.callboxinc.com/news/callbox-sweeps-outsourcing-awards.html


Cheers,




--
Ecel Li
Inside Sales Account Executive
Callbox Sales and Marketing Solutions
Encino, CA

Direct Line: 310-362-3194
ecel@callboxinc.com

Optimizing sales performance.
http://callboxinc.com
No comments have been added yet. Be the first!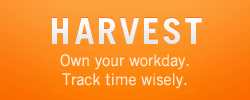 Like Us on Facebook
Login to Your Account
Who's Online
88 guests and 0 registered users online.
You are an unregistered user or have not logged in. You can register here.