Alexander, Nancy
Gro Management
Scammer!
Since: Wednesday, July 14, 2010
Email Address: nancy.alexander
gro-management.com
Post Title: Gro Management/Nancy Alexander
Location: cleveland
States affected: OH - ohio
Notes:
I frequently check Cragislist-Cleveland for a part time job, I must have applied at some point as I received an email stating the following:

"Thank you for your inquiry with regards to our job posting on Craigslist.
We are a young company in expansion and are looking to build an ambitious
and eager team. We are very interested in your application. Our CEO
requires that all resumes be sent via the Job.com Career Network for
consistency and easier tracking. This is a free service to you. Please
upload your resume at this site.

We look forward to receiving your resume and discussing your potential
employment with our company. Please contact me and let me know
once your resume has been submitted.

Thank You,
Hiring Manager
Gro Management"

When I searched for this company I found all of you on this Flake List site. I did go to the link and it went directly to Job.com, but I wasn't able to find Gro Management in the search engine. This is what made me suspicious. Thanks for putting this out there!
Report to the FTC at https://www.ftccomplaintassistant.gov/
No comments have been added yet. Be the first!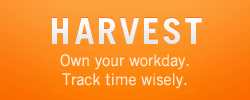 Like Us on Facebook
Login to Your Account
Who's Online
80 guests and 2 members online.
You are an unregistered user or have not logged in. You can register here.