Bailey Paro
Scammer!
Since: Thursday, July 22, 2010
Email Address: dyrinupususamu163255
hotmail.com
Post Title: Re: $450 2Bed 2bath
Location: ventura county
States affected: CA - california
Notes:
Had the exact information as ARA! (Already registered as a FLAKE) Sends you to a website that doesn't exist: http:/chbreports.com BAILEY PARO SEND ME AN EMAIL EXACTLY THE SAME AS THEY DID TO SOMEONE ELSE ONLY WITH A DIFFERENT NAME!!!!!!!!!
Report to the FTC at https://www.ftccomplaintassistant.gov/
No comments have been added yet. Be the first!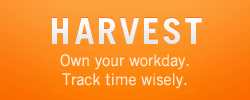 Like Us on Facebook
Login to Your Account
Who's Online
63 guests and 0 registered users online.
You are an unregistered user or have not logged in. You can register here.