Sims, Jenni
Jobserious.com
Scammer!
Since: Monday, August 2, 2010
Email Address: jenni
jobserious.com
Website URL: http://www.JobSerious.com <-- DO NOT CLICK THIS LINK!
Post Title: RE: Your Resume
Location: boston
States affected: MA - massachusetts
Notes:
I had just updated my resume on Yahoo and received not only this email the next day from this person, whom I did not apply to, but also a telephone call from another recruiting agency that I also did not apply to. If you are not directly sending your resume to these people, be weary of the position because either it could be a scam or a position that you have no real interest in. Here is the exact email that was sent to me from Jenni Sims; its the same generic one that has been sent to other people, word-for-word.

"Hi ***********,

I recently received your attached resume (********-Resume.doc) for a position our firm had been assisting to place. This position was filled, however your resume appears to be a good match for some of the employers who frequently use our firm's recruiting services in or near *********.

If you are still actively looking for a new job, click this link. If you are looking for a site specific to Non-Profit / Volunteer, try here. Remember that it is important to keep your online resume up to date.

Best of luck,

Jenni Sims
HR Director
JobSerious.com

P.S. I checked the weather and saw it is 80°F in *******... Nice! It is a warm (for us) 81°F here at our office in Hicksville NY right now.

P.P.S. What do "All in the Family" star Carroll O'Connor, Judge Lance Ito and Avatar star Sam Worthington have in common? Today is their birthday!

If you would like to be removed from future emails,
please click here - or send a letter to:
Job Serious
485-18 South Broadway
Hicksville, NY 11801. "
Report to the FTC at https://www.ftccomplaintassistant.gov/
Comments
Error! The action you wanted to perform was not successful for some reason, maybe because of a problem with what you input. Please check and try again.
bsfilteron929
Sep 30, 2010
Basically same email in L.A.


I'm glad I did a search before responding. My source for this email either has to be Monster.com, Hotjobs.com or Localhires Inc. (depending on the metro area, I'll receive LAhires.com, Longbeachhires.com, etc). Unfortunately I sent out apps yesterday from lahires, hopefully nothing comes of it. I'm broke as hell and in debt, so they can't do too much more.

Thanks for the info!

ariesvicki
Oct 06, 2010
Same email in Indiana


There is a jobserious.com website, but it is a fake site, poorly designed. My resume had to be taken from Monster, Careerbuilder, or Manpower.

NoKoolAid
Dec 09, 2010
Jenni Strikes Again!


Just completed online resumes on Careerbuilder.com and got the same note as described above; same ol' song and dance. The links in the email body don't point to JobSerious but to other sites. I did NOT click on anything in this email and strongly suggest you just delete the note. Jenni Sims is not looking out for your best interests, I'm sure of that!

heyboyer
Jan 25, 2011
Another L.A. Jenni Sims customer


It appears to be Careerbuilder.com that gives rise to sweet Jenni, who really cares about your weather and how good or crappy her's is.

Tfish486
Apr 18, 2013
How they get your resume.


Its not just career builder that gives out resumes, the monster, careerbuilder, and other sites work is generally the employer pays for a certain amount of resumes and thats how they obtain your resume they are not intentionally sending your resume to scams.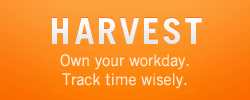 Like Us on Facebook
Login to Your Account
Who's Online
40 guests and 0 registered users online.
You are an unregistered user or have not logged in. You can register here.