Gates, Stevie
Business Man Owning Electronic Store
Scammer!
Since: Wednesday, September 1, 2010
Email Address: stgate0010
gmail.com
Post Title: Personal Assitant Job Needed
Location: daytona beach
States affected: FL - florida
Notes:
This person emailed me after I applied for a Personal Assistant Job on CRAIGSLIST. Someone else replied using almost the same exact email content under a different name. Both emails have been submitted to Flake List.

Dear Applicant,

Thanks for your response. My name is Stevie Gate. I live in US but presently in London on a business trip and I need a Personal Assistant urgently to run my errands until I return back to the US. I own an electronics and clothing store in London, United Kingdom. Here below
is the job description.

1. You will run errands for three times a week and two hours each day.
2. You will do my business shopping.
3. You will receive my packages which will be shipped to the nearest UPS office to you. You will go to the UPS office and pick up the packages. The content of the packages are electronics, clothes, my business and personal letters. You will open the packages and confirm the contents for record purpose.
4. You will ship out some of the packages where I want them to be shipped to. (You don't have to pay for the shipment. All expenses and taxes will be covered by me)
5. You will receive payments from my clients on my behalf which will be written payable to your name so you can cash them at your bank. The payments will be in either check or money order. The payments will be for the services you will be rendering and to do my business shopping.

Job Requirement
1. You must have good communication skill.
2. You must be efficient, reliable, responsible and trustworthy.
3. You mush be able to perform your tasks effectively
4. You should be able to work 3 times per week and 2 hours each day.

Payment and Work Duration
The Job will last for three months. I want to open another electronics and clothing store in the US when I return and if there is need to extend your services, an amendments would be made to your wages and you will be notified accordingly. I will meet you in person when I return back to the US . I am willing to pay $300 per week. Your weekly payment will be deducted from the payments sent to you by my clients.

I need the service of a personal assistant because I am always out of town for business trips. The lists and pictures of what to shop will be sent to you via email when am ready. No heavy packages are involved! The shopping will be done at any nearest stores to you. You will be shopping for Electronics and clothes. My personal UPS account number will be provided for shipping. I will provide clear set of instructions for each task to be done and funds to cover them.

If interested, Please confirm the following details:
Your Full Name:
Your Full Address with apt # (Not P.O.Box):
Your city and Zip Code:
Your Cell phone number
Your Home phone number
Age:
Present Occupation:

Hope to hear from you soon.

Regards,
Stevie Gate
Report to the FTC at https://www.ftccomplaintassistant.gov/
Comments
Error! The action you wanted to perform was not successful for some reason, maybe because of a problem with what you input. Please check and try again.
hapygoluckygrl
Sep 01, 2010
Fell for it today


I received that exact same thing, but I didn't know this site existed and I thought it was real. I received their first assignment today, and it had to do with transferring money to turkey. They sent me 2 money orders from USPS in the mail and told me to deposit the money at my bank and have the money transferred through western union to Turkey. Instead, I went to the post office and found out they were fake there. This is the email they sent after I replied to the email above.

Hello ,

How are you today ? Here is the Original Instruction !Well, work begins fully today. I am pleased to inform you that the payment for the orphanage gift has been sent through the USPS Courier Service. Ensure you watch out for the USPS Courier Service delivery man and proceed with your first assignment immediately Money Order is delivered .

However,I contacted the orphanage home for the list of toys needed. The toys are so many and it will cost much money and stress to get them shipped. Therefore, We have reached an accord, they will be getting the items themselves. Once you receive the Money Order, have it cashed at your bank ,deduct your $400 for this week payment. Then proceed to the Western Union to have the remaining funds transfer to the orphanage home VIA: WESTERN UNION MONEY TRANSFER . Deduct the Western Union Charges from the balance ( NOT FROM YOUR $400 ).

Below is the Orphanage home Western Union information to send the funds.

Name: Cliffort Nchinda

Add: 1 mekan street,

city : ISTANBUL

state: ISTANBUL

Country: TURKEY

when sending the funds, ensure you send money using the option " MONEY AVAILABLE IN MINUTE " . Immediately you have the funds sent, you must write back with the Western Union MTCN #, the Amount sent, and the Sender's Name and Address

Take good care of yourself and have a blessed day.

Justin Owens

owensjustin001@hotmail.com

NB: Treat this message and assignment with urgency required


FlakeMistress
Sep 01, 2010
Almost Scammed....


Hapygoluckygrl, thank GOD your post office realized those money orders were fake. You probably just saved yourself hundreds of dollars in bounce/return fees by taking them to the Post office.

They were trying to run the "check overpayment" scam on you. Here is a link to what that FTC has to say about it:

skamkilla
Sep 02, 2010
The "NO PO BOX" gives it away.


It gives away the fact that they are in a foreign country.

Dallion
Sep 06, 2010
Reply


hapygolucky, you're not the only one who fell for it. Has someone reported this guy to the FTC? I'd do it, but it's late and I have a job interview tomorrow.


mushmush
Sep 07, 2010

Anything that requests transfers via Western Union gets a resounding "Hell no!" from me.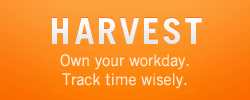 Like Us on Facebook
Login to Your Account
Who's Online
80 guests and 0 registered users online.
You are an unregistered user or have not logged in. You can register here.