Parks, Karen
PLG Corp.
Scammer!
Since: Thursday, September 2, 2010
Email Address: hrdepartment
plg-corp.com
Location: detroit metro
States affected: MI - michigan
Notes:
I believe she has been using different "CORP" names...



Hello Lalond,

My name is Karen Parks head of the human resource department for PLG Corp and just wanted to update you on the job position you applied for through craigslist on wednesday. I have looked over your resume and decided to have you shortlisted for the office admin position. I would like to schedule you for an interview sometime next week (tuesday if possible) as well as get you to complete the pre-interview requirements that all shortlisted candidates must complete before I can pencil in an interview date.

The position will require you to work in a high financial environment so it's our corporate policy that we do a financial verification check on all employees to verify applicant registration info. Its corporate policy that we have applicants sent through our link so we are compliant with the U.S employment standards act. plg-corp.com/office-applicant-check.php . It will re-direct you to the report site. Fill out the form and indicate that you want the free report and say no to the platinum monitoring option if they ask you. PLEASE DO NOT email us your report. Instead print it out and bring a copy to the interview as we will need to have it on file. Since this is just a pre-screen formality your actual score will not affect your chances of being hired.

Additionally please inform us:
-When would be best time from the hours of 8am to 5pm to hold the interview
-At least 2 references for us to contact
-The account id number of the report
-The best number to reach you at to confirm your interview
Please double check to make sure you have included all of the above requirements in your response to us

Additionally, I will give you a tour of our offices, discuss pay structure and go over job duties. If you are no longer looking for employment please respond with your name and 'not interested' in the subject field so I can better shuffle through all the mail I get and take you off the applicant list. Once again, thank you for your interest in the position. I look forward to hearing back from you.

For more information pertaining to the position visit our website www.plg-corp.com.

Yours truly,
Karen D. Parks www.plg-corp.com
Report to the FTC at https://www.ftccomplaintassistant.gov/
Comments
Error! The action you wanted to perform was not successful for some reason, maybe because of a problem with what you input. Please check and try again.
Tami10291
Sep 02, 2010
Posted


She sends you to a link that wants credit card information.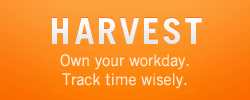 Like Us on Facebook
Login to Your Account
Who's Online
69 guests and 1 member online.
You are an unregistered user or have not logged in. You can register here.