Roberts, Judith
Scammer!
Since: Thursday, September 23, 2010
Email Address: judith_r30
yahoo.com
Post Title: Adult Care Giver
Location: fresno / madera
States affected: CA - california
Notes:
This person requested a Care Giver for her mother Morgan (If that really is her mother anyway). She claimed to have an "important" job in New York which would require some intelligence, right? Well, at first all seemed normal, until I realized she was asking me questions and for contact information that I already had provided for her. She required I have a power wheel chair sent to my house and that I pick up (buy with my own money) grocery and house items for her mother. She must have realized how ridiculous it sounded because then she offered to send a check, but asked me for my: Name, Address, Phone Number, If I had a vehicle, and other NONSENSE that I had already included in my original resume. I told her she was asking too many questions I had answered already and that if she was serious, she needed to contact me by phone. Surprise, Surprise, all contact STOPPED. I reported her to local authorities, but who knows if she's really here or in New York anyway.
HER E-MAIL LETTER:

Hello ,

I'd like to congratulate you for the position that you have already
secured. Thank you for your understanding and interest in taking care
of my mom, and after a thorough review I have solely decided to secure
this position for you. I would want my mom and yourself under a very
conducive environment while you care for her, i will send you the
address of where to meet up with mom on her arrival back home and also
details of our flight from NY - CA, so that you can know what her
arrival time to pick her up, with this you can meet with her at the
airport.

I'd also like to inform you that i will be needing your assistance in
helping her purchase the following items from the grocery stores
before her arrival because she won't be carrying much bag pack, so i
would be happy if some of the items needed could be purchased by you
from the grocery a day before her arrival. Such items are listed as
below

FOOD

1. Milk
2. Cheese
3. Yoghurt
4. Breakfast cereals.

FRUITS

1. Vegetables
2. Apples
3. Banana
4. Strawberries or Grapes.
5. Wheat corn, peas or mixed frozen vegetables and Melons
6. Salad.cucumber and tomatoes
7. Kiwi fruits.
8. Carrots

CLOTHING

1. Towels (Big and small sizes)
2. Bedding Sheets.
3. Washing detergents
4. Medicated Soaps

I already placed an order for a new electric wheel chair ( Invacare
Pronto M51 with SureStep ) and it is on hold awaiting instructions for
shipment. I'll let you know how the shipment for the wheel chair
goes. I will be waiting to read from you with an estimate cost for
the requested supplies.

Thank you, can't wait to meet you. Take good care of yourself.
Judith Roberts
Report to the FTC at https://www.ftccomplaintassistant.gov/
Comments
Error! The action you wanted to perform was not successful for some reason, maybe because of a problem with what you input. Please check and try again.

FlakeMistress
Sep 23, 2010

I smell a scam. I'm thinking they are trying to rope you into the "check overpayment" scam somehow but are trying to reel you in first. You can read more about it here:

endspam
Sep 23, 2010
Caregiver's language is fishy


You can tell by the overly formal way Caregiver writes, and by misplaced words, that this is a person of foreign extraction. It might be a Nigerian or Asian scam.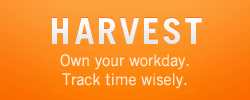 Like Us on Facebook
Login to Your Account
Who's Online
80 guests and 0 registered users online.
You are an unregistered user or have not logged in. You can register here.