Nguyen, Elvis
Flake!
Scammer!
Since: Wednesday, October 20, 2010
Email Address: elvisngu
gmail.com
Post Title: iphone wanted
Location: corvallis / albany
States affected: OR - oregon
Notes:
He puts an ad up saying he wants to buy an iphone for 200 or 300 dollars. You contact him and he says he can only afford 100-150. He also claims he can jailbreak iphones. So I suspect he buys these phones for cheap jailbreaks them and sells them for a profit. Which is fine as long as you are honest about it!
Report to the FTC at https://www.ftccomplaintassistant.gov/
No comments have been added yet. Be the first!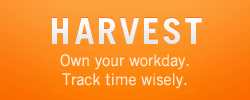 Like Us on Facebook
Login to Your Account
Who's Online
63 guests and 0 registered users online.
You are an unregistered user or have not logged in. You can register here.