Holt, Amanda
Mountain Industry
Scammer!
Since: Thursday, November 4, 2010
Website URL: http://www.mountainindustry.com/ <-- DO NOT CLICK THIS LINK!
Location: vermont
States affected: VT - vermont
Notes:
DO NOT BUY FROM MOUNTAIN INDUSTRY. They sell the most impure JWH I and several others have ever tried. If you complain and try to get a return, be prepared for the worst! They told somebody I know that if he said anything bad about their product, they would cut him off from other suppliers!

They trashed my business, emailed me under various names, etc.

Their products are some of the worst available. Not recommended AT ALL. Many, many people have had bad experiences with them.

Look them up on here:

http://www.legalhighguides.com

Many better places to go, like http://jwh018supplier.com

Again, stay away from Mountain Industry!
Report to the FTC at https://www.ftccomplaintassistant.gov/
Comments
Error! The action you wanted to perform was not successful for some reason, maybe because of a problem with what you input. Please check and try again.

FlakeMistress
Nov 04, 2010

Note: The Amanda Holt/ Mountain Industry that Tranceherbals is reporting here is not who reported them to the flakelist like she is accusing them of in a previous post.

In any sense, if Mountain Industry is thrashing Tranceherbals company and reputation, then they by all means deserve to be on the flakelist.

TranceHerbals.com
Nov 04, 2010
Thank you for posting this


They had tried to contact me after all ties should had been severed, so I assumed they posted the "spammer" report. Apparently I was wrong about that, but they are still selling the most impure products many of us have seen. Dangerous!

Anyone doubting what I say about their impure products can go to:

http://www.kogged.com/2009/07/buying-jwh-018-online/

or

http://www.legalhighguides.com

You'll see what most people have to say is not good at all.


FlakeMistress
Nov 04, 2010

Nah, it wasn't them but they might try to report you later on if they do a search and see that you reported them. I'll give you a heads up via private email if that happens.

mountain_industry_crooks
Apr 12, 2011
These people should be in prison - absolute crooks


I ordered a wholesale batch of JWH-210 from these guys and had it tested at a lab. Needless to say, it came back as some inorganic compound that was not even 1% JWH-210.

When I called in to get an explanation, the girl that answered the phone (trailer trash) told me that JWH-210 is just a trade name and isn't really an actual compound, so their version of JWH-210 isn't necessarily the same as the one I read about on wikipedia.

These people need to be put out of business. DO NOT ORDER FROM THEM.

skamdeth
Apr 12, 2011

Wow... people are actually smoking fertilizer chemicals?


FlakeMistress
Apr 12, 2011

I was thinking the same thing too, Skam. And...is that even healthy?

rocketscientist
May 25, 2011
Horrible, horrible, horrible. Please arrest these people.


These people are the scum of the Earth. I needed US domestic delivery for my research product and thought it would be a good idea to use them given the popularity of their website.

I was wrong.

I purchased 1kg AM-2201 from them for overnight deliver. Absolute trash. Obviously the product had some kind of filler ingredient mixed in with it, perhaps creatine or cornstarch because it came back from the lab with an NMR that looked nothing close to what it should.

I called the company and complained - no help, no refund, nothing. Wouldn't even acknowledge my concern or talk to me. This after spending over 15 grand with these sons of *itches.

Amanda Holt, karma is the only *itch bigger than you.

rocketscientist
May 26, 2011
Mountain Industry is crap


Mountain Industry

www.mountainindustry.com

Mountain Industry is crap do no buy from them.

shulgin
Jul 05, 2011
Absolutely Bogus


DO NOT BUYS FROM MOUNTAIN INDUSTRYS!

READ THE REVIEWS PEOPLE !

The sheer level of ineptitude and incompetence these people display is nothing less than stultifying.

(1) Lied about shipping dates,cost and arrival dates(10 days+ regardless of shipping method selected , we paid $20 for shipping-still took 10 days)

(2) No tracking number is provided unless you call several times and even then they usually say no order has been placed in your name or account.

(3) Product contains filler, as much as 50% was filler in some samples we tested.

Mountain Industrys (they cant even spell Industries correctly people !)

-----IS A BROKER, they DO NOT HAVE ANY CHEMICALS, THEY TAKE YOUR ODER AND THEN DO WHATS CALLED DROP SHIPMENTS

to the guy thats paid $15K to these people...check the Chemical Abstract Service for the CAS RN , then find a lab in china....any lab will produce this for $3500 or less shipping included.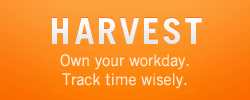 Like Us on Facebook
Login to Your Account
Who's Online
59 guests and 1 member online.
You are an unregistered user or have not logged in. You can register here.