Anderson, Chelsea
Tordon, LLC
Scammer!
Since: Wednesday, November 17, 2010
Email Address: HRDepartment
tordonllc.com
Phone number: 1 (312)-488-9481
Website URL: http://www.TordonLLC.com <-- DO NOT CLICK THIS LINK!
Post Title: Tordon, LLC
Location: cleveland
States affected: OH - ohio
Notes:
I wanted to thank you for emailing in your resume, it was a pleasure to read. To be frank, after looking through your resume, you are by far one of the top choices out of the other 16 applications I have seen.

I am positive you would love the office, as it's very enjoyable.

I am willing to set up a formal meeting, if you would like.

However, before we are allowed to get started with that, our hiring process requires for you to attain a recent version of your credit score here: //freecredit-16.com

The reason this is required is because the position having access to our company credit/debit card. Your score will not have an impact on our decision to employment with us.

When you have finished, send me your score, a quick paragraph about why you believe you're a great candidate for our position, and a day-time phone number you are able to be reached.

Honestly, I am excited to get this position filled with a friendly face and am looking to your speedy response.

Thank You - Have a fantastic Wednesday,


Chelsea Anderson
Human Resources Department
Tordon, LLC
TordonLLC.com
Telephone number: 1 (312)-488-9481
Fax line: 1 (866)-397-5807
Report to the FTC at https://www.ftccomplaintassistant.gov/
Comments
Error! The action you wanted to perform was not successful for some reason, maybe because of a problem with what you input. Please check and try again.
deweyd8855
Nov 17, 2010

I got almost the same exact email from a posting in South Jersey. Slight differences: Mine was from "Rachel Webb" and I was one of 18 finalists, rather than 16. I like how they said they like my resume, even though I did not send them my resume at all.

missk0123
Nov 18, 2010

I got the same email only from a alexandira mason in detroit metro area.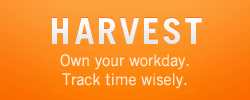 Like Us on Facebook
Login to Your Account
Who's Online
83 guests and 1 member online.
You are an unregistered user or have not logged in. You can register here.