Walker, Allen
Scammer!
Since: Saturday, November 27, 2010
Email Address: allen
drwallasmd.com
Website URL: http://drwallasmd.com/ <-- DO NOT CLICK THIS LINK!
Post Title: Receptionist
Location: new york city
States affected: CT - connecticut NJ - new jersey NY - new york
Notes:
Heres another annoying email I recieved..... Mind you all of this is on Craigs List!!! It truly annoys me to open my mail and see this!!!

fromAllen Walker <allen@drwallasmd.com>
toJasmine Thompson <jazzyfizzle1432@gmail.com>

dateTue, Nov 23, 2010 at 1:00 PM
subjectRe: Receptionist- Jasmine Thompson

hide details Nov 23 (4 days ago)

- Hide quoted text -
After going through countless resumes, we've decided to bring you in for an interview.
We think you'd fit perfectly into our staff and system. However, we are going to need a couple items.


Our company policy is to take a background check and a credit report for all potential employees. While the background check can be done in person, the credit report can be obtained by you personally. WE DO NOT NEED ANY OF YOUR PERSONAL INFORMATION. What we will need is the confirmation # that you get when you take your credit report. This is so that we know you have done it, done it recently, and will be bringing a copy of it to the interview.


Click here to get your free credit report. This will not harm your score in any way, shape or form. Once you get the confirmation number, please send it over to our staff and we'll get you scheduled for an interview in the next couple days.


Let us know if you have any questions.


Yours truly,
Allen Walker M.D,
www.DrWallasMD.com
Report to the FTC at https://www.ftccomplaintassistant.gov/
No comments have been added yet. Be the first!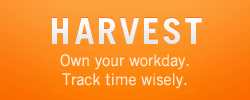 Like Us on Facebook
Login to Your Account
Who's Online
39 guests and 0 registered users online.
You are an unregistered user or have not logged in. You can register here.