Jones, Howard
XLM Group
Scammer!
Since: Tuesday, December 7, 2010
Email Address: howardjones02
yahoo.com
Post Title: Response to Resume Posted
Location: lincoln
States affected: NE - nebraska
Notes:
Below are the emails I received from "Howard Jones" on craigslist after I posted my resume in Lincoln, NE. Read from the bottom --> top. You will see the chain of responses he had. Don't let this scam work!

Thanks for the information.... Just to confirm again I hope you will not going to let me down...I hope you will handle the task to my best standard.....

I hope you are reliable enough to carryout the task to my best standard until I return because I would not appreciate any delay from you.I want you to know that I offered you the opportunity because of Orphans and homeless child and I need someone reliable and capable to handle to my mails and to purchase (Items ) home appliances and household items for Orphans for the development of my project.

However, your primary objective is to purchase of home appliances and household items for the Orphans at any local shop...you will be earning $500 on every completed assignment/task every week..... I need your swift response and confirm to me that you are capable and very reliable. Also let me know if your cell phone is not is set to ignore any calls/text message out of the country Let me know PLEASE. Below are the goods you will shop for and this will be on weekly basics and earning $500 every week.

Air Freshener Series (QTY 5)
Towel Radiator (QTY 5)
Compact Pressure Solar Water Heater (QTY 5)
Bedspread (QTY 5)
Blanket (QTY 5)
Bath Towel (QTY 10)
Male and female clothing and shoes (Size 5 & 6 ) 10 Pears for young children.

Buying of items will be on next task...I will explain to you and let you know when the check get to you . I hope you have a bank account because you will need to deposit the check in your account before it clear funds....I hope you understand. Get back to me ...The check will get to the address you provided before this week runs up and amount for the check is $2850.

I look forward to hearing back from you. YOUR RESPONSE WILL DETERMINE .Answer my Question below,
NOTE : HAVE YOU WORKED AS A REPRESENTATIVE BEFORE?..IF YES,IN WHAT CAPACITY?....DO YOU HAVE ANY CRIMINAL CONVICTION ??

*********************************************************************************
Below are my newly registered company details and personal data for
you review, please be reminded that you cannot share this information
with a third party.

Business Name: Xlmgroup
Dun and Bradstreet # 08-740-3499
Type of Entity: CORPORATION
Federal Tax ID#:13-2918676
Registration ID: 453033
Owners Name : Howard Jones.

Thanks in anticipation of your prompt response
Regards,
Howard.

------------------------------------------------------------------------------------

--- On Wed, 8/12/10, Skyler Camacho <camachoskyler@gmail.com> wrote:

On Tue, Dec 7, 2010 at 8:31 PM, Howard Jones <howardjones02@yahoo.com> wrote:
Thanks for accepting my offer.

I will have the mails sent to the post office however, the money to do my errands must be mailed directly to you. I will email you the list and pictures of what to shop for when I am ready. No heavy packages is involved! You can do the shopping at stores.. You will be shopping for household items, Electronics and clothing's. I will provide you my UPS account number for Shipping. All you have to do is provide my account number to UPS and shipping charges will be applied into the account. I will provide clear set of instructions for each task I need done as well the funds to cover them. If I were to mail you money to do my errands plus upfront payment for your service, i will need such as

Full Name.....................
Contact Address[Not P.O Box]..................
City.......
State.......
Zip code.......
Phone number................
Email Address.............
Nationality..
Age....
Pics....

I should probably tell you more about the job...... This job is flexible so you can do it wherever you are provided that there is a post office in the area.
In addition to that, I don't mind you doing all of the tasks during your spare time outside of work or school.. I wish I could meet up with you to talk about this job in person but I am currently away on business on business trip. I am in Omar so there will be no interview.

I will prepay you in advance to do my shopping and have my mails/packages forwarded to your address.If you will be unable to stay at home to get the mails, I can have them shipped to a post office near you and then you can pick them up at your convenience.All errands will be in your city/town so It is not a must that you have a car for the job, you can go places by bus or taxi. When you get my mails/packages; you are required to mail them to where I want them mailed to. You won't have to put money out of your pocket, all you have to do is have
packages shipped to your house and do my shopping.

You are allowed to open the packages to reveal the content. The content of the packages will be business and personal mails. All expenses and taxes will be covered by me. You will work between 15 and 20hrs a month. How much will you charge per month? I will pay $400 USD.That is not a bad offer is it? I need your service because I am constantly out of town.....

I am an Architect. I will return to the state before Christmas. so this process will be on going till then.. If you don't mind, I will meet up with you when I return and then we can talk about the possibility of making this long term.. Well, let me know if you are able to handle the position.But pending my arrival time,You will receive a check of $2,850 USD have the difference send to my chief accountant via western union in cash.You can also ring my personal assistance on my behalf Mr Williams on this number 3134838612.
Hope to read from you soon.

Thanks for your time..
Howard Jones.
CEO..Hiring/Evaluation Manager..

------------------------------------------------------------------------------------

On Tue, Dec 7, 2010 at 7:48 PM, Howard Jones <howardjones008@gmail.com> wrote:


Are you looking for a job? I am looking for someone who can handle my personal and business errands at his/her spare time. Someone who can offer me these services:
Mail services: Receive my mails and drop them off at UPS (nothing illegal).
Shop for Gifts Sit for delivery( at your home) or pick items up at nearby post office at your convenience.
Let me know if you will be able to offer me any of these services.

Thank you


Howard Jones
Report to the FTC at https://www.ftccomplaintassistant.gov/
Comments
Error! The action you wanted to perform was not successful for some reason, maybe because of a problem with what you input. Please check and try again.

FlakeMistress
Dec 07, 2010

In other words, this scammer wants someone to be a "mule" and also wants to run the "check overpayment" scam on the "mule". Sneaky!! Lots of typos in these emails as well.

"Male and female clothing and shoes (Size 5 & 6 ) 10 Pears for young children."

Pears??? Mr. Scammer obviously needs to touch up on his American language.

OHellie
Feb 08, 2011

Well i got the same message. But what is he trying to do here?


FlakeMistress
Feb 08, 2011

Steal your money.

OHellie
Feb 09, 2011

But he wasn't asking for money?

So how was he trying to?

I'm just trying to figure this out.

skamdeth
Feb 09, 2011
Yes, he was asking for money.


He sends you a fake check which he wants you to cash and send the "difference" back via wire transfer.

ginabacc
Feb 09, 2011

JONES??? couldnt come up with a better one...lol

OHellie
Feb 09, 2011

Ohhh well that's smart. Glad i looked him up before i did anything.

lola
May 06, 2011
Please help


I received a check from someone named Andrew Collins with this same e-mail and put it into my bank account. I just came across this now. what should I do.thanks

skamdeth
May 06, 2011

Don't cash it or withdraw any money! Contact your bank ASAP.


FlakeMistress
May 07, 2011

Exactly what Skam said. That check WILL be bouncing...go to your bank ASAP and get the matter cleared up so you don't get in trouble for fraud.

yesennia
May 11, 2011
What do I do with the check??


I just received a check for $975 from someone and he sent me the same email but with a diffrent name. I haven't cashed the postal money order what do I do with it??


FlakeMistress
May 11, 2011

Good girl. Do NOT cash it. Take it to your local police department and file a report and cut ALL ties with this scammer. Otherwise, they will continuously harass you.


ThePowersThatBe
Aug 15, 2012
He's Back


Now claiming to work for Cambridge Mineral Resources in the UK.Wants to send me a check for $1700 in which I keep $300 and wire him the rest.

Email he is using now is howardjones501@gmail.com


FlakeMistress
Aug 16, 2012

Maybe he went to jail for a while and got out, eh TPTB?? Now he wants you to cash his bogus check; he doesn't even know who he is dealing with, with you! ☺


ThePowersThatBe
Aug 16, 2012
I wish he was in jail but


he just keeps changing the company/senders name. I Googled the registration number and it is listed on just about every scam board there is. Some were report here as well.

First 9 hits:

Anthony Mulderink/EtruckingCo.

Jason Macuch/New York Insurance Company

Bev Davenport/CJDouglas Financial Advisors

Tores Gigg/Fast Lane Hobbie

Michael Pardon/ADORAMA INC

Josh Colburn/Global Max Shipping Agency

Howard Johnson/Cambridge Mineral Resources and XLM Group

David Bolt/Cambridge Mineral Resources


FlakeMistress
Aug 16, 2012

Wow, looks like it's more than one person involved. I would not be surprised if it is a room fool of shysters conspiring on how to set up fake companies to get peoples hard earned money.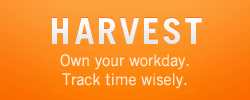 Like Us on Facebook
Login to Your Account
Who's Online
46 guests and 0 registered users online.
You are an unregistered user or have not logged in. You can register here.