Pennington, Brian
Creative Expressions
Since: Tuesday, April 28, 2009
Email Address: creativeexpressionsp
gmail.com
Phone number: 208-908-8223
Location: portland, OR
States affected: OR - oregon WA - washington
Notes:
A business spamming the General section of Craigslist and posting out of area (they are in Idaho and posting in Oregon).
No comments have been added yet. Be the first!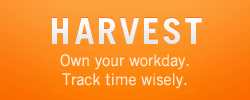 Like Us on Facebook
Login to Your Account
Who's Online
67 guests and 1 member online.
You are an unregistered user or have not logged in. You can register here.