Scammer!
Since: Friday, December 17, 2010
Email Address: Easy-E-Cards-Online
oWpVejBE.com
Website URL: http://yourluckyday.info <-- DO NOT CLICK THIS LINK!
Post Title: You have [1] new e-card from [Secret Admirer]. Click here to see it!
Location: nationwide
States affected: ALL - pretty much everywhere
Notes:
Tries to trick you into thinking you got a secret admirer and when you go to the webpage you get virus and a keylogger put on your computer!
Report to the FTC at https://www.ftccomplaintassistant.gov/
No comments have been added yet. Be the first!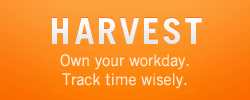 Like Us on Facebook
Login to Your Account
Who's Online
60 guests and 0 registered users online.
You are an unregistered user or have not logged in. You can register here.