Ventura, Malcolm
Scammer!
Since: Friday, January 7, 2011
Location: los angeles
States affected: CA - california
Notes:
This guy sent me 3 Postal Money Orders that where fake, I took them to the USPS and they looked at them and took them for evidence, The guy that said his name was Peter Thomas said that he wanted me to put them in my bank and take out $500.00 for my weekly pay, here is the e-mail he sent me

I want you to know that im a man of great dignity and respect, i can never venture in any act of scam, just try and have the full trust in me. I just got a confirmation from one of my client that a payment has been sent to you. I was told you were sent Three pieces of USPS Money Order, the amount on each is NINE HUNDRED AND EIGHTY-FIVE DOLLARS Each (985 dollars) Totaling Two Thousand Nine Hundred And Fifty-Five Dollars ($2,955). It will be coming via UPS and you will be receiving it today. Here is the tracking number for you to confirm it. Have it deposited into your bank account, when it clears, deduct your first week pay ($500) and have the balance send out to my secretary here in Philippines. We will be needing it to plan for our next photo exhibition and Organize our next teachings on photography coming up in San Diego California. This will be coming up in two weeks. So i will need you to send out the rest of the funds through western union money transfer. I would have prefer you wire the funds through bank account but since its urgent and using Western Union is instant which he can get the funds as soon as you send it. I will be sending you the funds for the office equipment soon after you have done with this task.
Below is the information you need to wire the funds to by Western Union.

RECEIVER'S NAME: Manuel Quezon
ADDRESS: Block 26 st Joseph Village Trece Materez
STATE: Cebu
COUNTRY : Philippines
ZIP CODE : 1004

Thats all you need to wire the funds through Western Union, You can find it nearby because they are everywhere in the world. I will like you to get it done immediately you receive the funds and as soon as you are through with the transfer you will need to email me the following information.

SENDERS NAME (As used when sending funds at Western Union Office)
SENDERS ADDRESS
AMOUNT SENT
MTCN ( Money Transfer Control Numbers)

Note: Deduct the western union transfer fee from the payment and make sure you use "Money in Minutes" option.
Regards,
Peter
Report to the FTC at https://www.ftccomplaintassistant.gov/
No comments have been added yet. Be the first!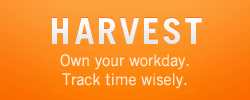 Like Us on Facebook
Login to Your Account
Who's Online
34 guests and 0 registered users online.
You are an unregistered user or have not logged in. You can register here.