Diller, Cindy
Diller Properties
Scammer!
Since: Tuesday, February 1, 2011
Email Address: cindydillerproperties
gmail.com
Location: los angeles
States affected: CA - california
Notes:
Craigslist apartment for rent in Beverly Hills, wants you to get your credit report sent first, there is a link in the copy of the letter she will return to you, DO NOT LINK at ALL she is obtaining your personal information

from Cindy Diller <cindydillerproperties@gmail.com>
to terrywhampton <terrywhampton@gmail.com>
date Fri, Jan 28, 2011 at 8:11 AM
subject Re: $1450 / 1br - New, Modern! Beverly Hills area ! Washer & Dryer! Must See! (Beverly Hills)
hide details Jan 28 (4 days ago)
Hello,
I'm sorry I wasn't able to get back to you sooner! Things have been so hectic for me the last couple of days!

The good news is that the rental is still available. We had an offer from the first person we showed it to, but it appears they have changed their mind, so we need to start showing it again, as we want to get it rented ASAP. Since you were the next person to email me about it, you get first right of refusal.

The unit is in excellent condition, which I am sure you can see from the pictures. We know a lot of prospective renters want to take a quick look of the property, but my husband doesn't want me to send out the address, as there are a lot of crazy people out there these days. The last time we rented one of our units, we gave out the address without verifying people, and it was broken into and vandalized. We don't want that to happen again! I CAN tell you that it's a very special property, that would normally rent for quite a bit more than other comparable properties in the neighborhood, but again, we want to rent it out quickly, which is why we have priced it aggressively.

All utilities are connected and will be transferred into your name after signing the lease. You will be responsible for cable, internet, and phone, if you decide to have these services. Just to confirm, we DO allow pets at this property, but just need to know the size and breed. The rental term is 12-month lease, but can be switched to a 6-month lease, if preferred. We just ask that you give us 30 days notice if you want to move out.

If you would like to set up an appointment, go to the link below and request the free copy of your rental / credit report. We use this company for all the properties we manage. Just fill out the form and indicate that you want the free credit report. The actual scores on the report aren't important to us (we know times are tough and just about everyone has had credit, foreclosure problems), it's just that we like to have something on file for all of our tenants. Here is the link: GET CREDIT REPORT

We only need to see the page about the rental history. That will be all you will need to bring with you to the showing.

As far as getting together to see the property, I am available to show it any time from 10:00am to 7:00pm for the next couple of days. Let me know when you've printed out your credit report, and we will set up a time to do your walk-through.

Thanks and I look forward to meeting you!

Cindy

"Today is Saturday and I will be in the office all day"



Email Privacy Policy
We have created this email privacy policy to demonstrate our firm commitment to your privacy and the protection of your information. Why did you receive an email from us? If you received a mailing from us, (a) your email address is either listed with us as someone who has expressly shared this address for the purpose of receiving information in the future ("opt-in"), or (b) you have registered or purchased or otherwise have an existing relationship with us. We respect your time and attention by controlling the frequency of our mailings. How we protect your privacy: We use security measures to protect against the loss, misuse and alteration of data used by our system.
Report to the FTC at https://www.ftccomplaintassistant.gov/
No comments have been added yet. Be the first!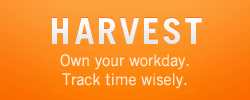 Like Us on Facebook
Login to Your Account
Who's Online
46 guests and 0 registered users online.
You are an unregistered user or have not logged in. You can register here.