Diller, Cindy
Scammer!
Since: Wednesday, February 2, 2011
Email Address: cindy
myfastemailsolutions.com
Post Title: $715 / 1br - 1Bedroom With All New Flooring & Paint ****4Blocks From Beach**** (Belmont Heights)
Location: los angeles
States affected: CA - california
Notes:
This person sends and email back to you after inquiry that says:

Hello,
I'm sorry I wasn't able to get back to you sooner! Things have been so hectic for me over the last couple of days!

The good news is that the rental is still available. We had an offer from the first person we showed it to, but it appears they have changed their mind, so we need to start showing it again, as we want to get it rented ASAP. Since you were the next person to email me about it, you get first right of refusal.

The unit is in excellent condition, which I am sure you can see from the pictures. We know a lot of prospective renters want to take a quick look of the property, but my husband doesn't want me to send out the address, as there are a lot of crazy people out there these days. The last time we rented one of our units, we gave out the address without verifying people, and it was broken into and vandalized. We don't want that to happen again! I CAN tell you that it's a very special property, that would normally rent for quite a bit more than other comparable properties in the neighborhood, but again, we want to rent it out quickly, which is why we have priced it aggressively.

All utilities are connected and will be transferred into your name after signing the lease. You will be responsible for cable, internet, and phone, if you decide to have these services. Just to confirm, we DO allow pets at this property, but just need to know the size and breed. The rental term is 12-month lease, but can be switched to a 6-month lease, if preferred. We just ask that you give us 30 days notice if you want to move out.

If you would like to set up an appointment, go to the link below and request the free copy of your rental / credit report. We use this company for all the properties we manage. Just fill out the form and indicate that you want the free credit report. The actual scores on the report aren't important to us (we know times are tough and just about everyone has had credit, foreclosure problems), it's just that we like to have something on file for all of our tenants.
No Cost Credit Report

We only need to see the page about the rental history. That will be all you will need to bring with you to the showing.

As far as getting together to see the property, I am available to show it any time from 10:00am to 7:00pm for the next couple of days. Let me know when you've printed out your credit report, and we will set up a time to do your walk-through.

Thanks and I look forward to meeting you!

Cindy

***If you reply to the email the message bounces back, first and obvious sign that something was wrong. Obviously, not even able to send information. Be Aware!!
Report to the FTC at https://www.ftccomplaintassistant.gov/
No comments have been added yet. Be the first!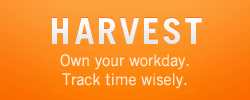 Like Us on Facebook
Login to Your Account
Who's Online
60 guests and 1 member online.
You are an unregistered user or have not logged in. You can register here.