Smith, Nancy
Apex Staffing Inc. (Placement Coordinator)
Scammer!
Since: Wednesday, February 9, 2011
Email Address: josetteduvivierhw
yahoo.com
Location: greenville / upstate
States affected: SC - south carolina
Notes:
This is the e-mail I received back from someone I responded to on Craigs List in Greenville,SC (DO NOT CLICK LINK!!!!!)

The same e-mail is also on here but under a different persons name so looks like this a new name they are using. I don't remember the name of the post it was under but it was under part time jobs on Craigs List



Hello

Thanks for your interest in our administrative position posted online and for taking the time to email your resume for consideration.The responsibilities of employment are as follows: you will be taking messages, you will work on scheduling meetings, and performing errands for us which will include buying office supplies and making bank deposits, and we will provide a company vehicle. While running errands, you always are provided with a company card(s) for all supply purchases, etc.

I am the Placement Coordinator for our company. From the multiple responses we received, you have been chosen for final consideration. After reviewing your resume, and I feel that your experience and background would serve you well in this position should you be chosen. This is a full time position with the company, we have simply been utilized to find suitable candidates for them to interview so that they can remain confidential throughout the process.

I would like to schedule this interview with you as quickly as possible.Please note that our client requires all potential employees to have a report on file prior to your interview. We request that each likely employee complete this as this ensures us that our future employees are credible, trustworthy and can be an asset of the company. Please also note that because of the recent economy we take in to consideration that there may be some blemishes on a large portion of applicant scores. Rest assured that our hiring is not dependent upon your scores, but on the capability to perform the job tasks described.

Apex Staffing, Inc. heavily prefer it if you Credit Score And Credit Reports. to acquire this information as they are currently offering a credit report, at zero cost to you (If you go through the link, we can cover any costs or fees).

You will need to bring a copy with you to your interview.

Please complete this first step ASAP as we only have 48 hours to set up interviews. Once your finished please e-mail me your credit score and phone number that you can be easily reached, and your availability to arrange an interview.we will set a time for an in person interview and I will email you over a full company background, along with anticipated interview questions and acceptable replies.

Congratulations on being chosen as a candidate, and best of luck on your interview!

I look forward to hearing from you.

Nancy Smith
Placement Coordinator
Apex Staffing, Inc.
Specializing in Administrative and Executive Placement
Report to the FTC at https://www.ftccomplaintassistant.gov/
No comments have been added yet. Be the first!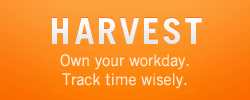 Like Us on Facebook
Login to Your Account
Who's Online
80 guests and 1 member online.
You are an unregistered user or have not logged in. You can register here.