Gascoigne, Jason
Orion Services
Scammer!
Since: Tuesday, February 15, 2011
Email Address: hiring
orionservices.com
Website URL: http://backgroundcheck.net/Orion Services/78926816 <-- DO NOT CLICK THIS LINK!
Location: los angeles
States affected: CA - california
Notes:
I thankfully keep a list of all the companies I apply to and when I received this email asking for me to run my own credit report from a link in his email, something didn't seem right. When I checked my list I never applied for a job with this "company". I can only assume that he pulled my contact information off my resume that is posted on one of the job search websites (monster or careerbuilder...who knows). I will be making sure my resume profile is set to private to avoid such emails....

Hello

Thank you so much for your interest in our opportunity.

I appreciate you contacting us. In case our posting was not clear, some of the responsibilities of this position are as follows:

* You will be answering the phone and taking messages when applicable
* You will be scheduling the company meetings
* Running errands for the company for things such as purchasing supplies and making bank deposits.
* You will be provided with a company car.
* While you are running errands, you will also be given one of our company credit card(s) for all business purchases.

You definitely seem one of the more qualified people than others we have received emails. I would like to take the next step with you; however, before I can set up an interview, we will require that you obtain a recent (past 14-21 business days) credit report. We at Orion Services Inc enforce this because we have unfortunately had some bad experiences with prior employees taking advantage of having access to company credit card. In recent studies, we have also discovered people that have lower than usual scores are linked to more fraud at place of employment. Again, in order to preserve ourselves we will require any applicants to fill out a credit report, at zero cost to you.

Both myself and Orion Services Inc. heavily prefer it http://backgroundcheck.net/Orion Services/78926816 if you Click Here to acquire this information as they are currently offering a credit report, at zero cost to you (If you go through the link, we can cover any costs or fees). We at Orion Services Inc. have also found that their scores always report back the most factual and accurate information compared to others. All potential applicants are to complete this step as suggested by our branch of the BBB(Better Business Bureau).

Once you submit all of the required information, they will show your personal report. Please print it out and save it for your records. Please do not email me the entire report, as it will have private content. We can disscuss it when we meet in person. If you have a lower than expected credit score, it will never prevent you from a position with us. I had a fairly low score when I started.

Once your finished please e-mail me your credit score and phone number that you can be easily reached, and your availability to arrange an interview.

Personally, I am hoping to fill this position with a new friendly face and am looking forward to your quick response.

Kind Regards,

Jason Gascoigne
Human Resources Manager
Orion Services
Report to the FTC at https://www.ftccomplaintassistant.gov/
No comments have been added yet. Be the first!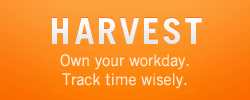 Like Us on Facebook
Login to Your Account
Who's Online
62 guests and 1 member online.
You are an unregistered user or have not logged in. You can register here.