Skinner, Doreen
Scammer!
Since: Wednesday, February 16, 2011
Email Address: doreen.skinner24
gmail.com
Post Title: Windows 7 Ultimate version mcwibhjp qfrmehdahh
Location: south jersey
States affected: NJ - new jersey
Notes:
I got some random email about a fake Windows 7 offer. The post title above was the actual subject of the email, and below is the real, 100% unedited email they sent to me. Try not to laugh too hard:


"grandpaHello,


It has come to my attention that you might have an interest in purchasing the operating system
Windows 7 Ultimate version.

I am selling Windows 7 Ultimate DVD --- the FULL Ultimate version.
This is not the retail version from the store shelf, but it is the one that Microsoft gives out at
IT Professional Conference Meetings to Engineers and Sales Professionals who are invited to come to these meetings.


Since it does not have the "Activation" policy files attached to the disk,it was not sold to the public,instead it
is used to promote their software which is a regular practice with Microsoft Corp.


It is not a beta version, trial version, pre-release or anything like that.Although this is a copied DVD and not an
"official Microsoft disk" it works exactly the same,and has even more benefits since it has no activation files, it can
be installed unlimited times on as many computers as you like which is a big plus!


The only down side to this is that there is no Web Based Support from MICROSOFT because it was not bought from them.
This is the same with any preinstalled programs in a store-bought computer. Microsoft states on their website
registration page for windows 7 that it is..."Completely Optional"


This Windows 7 version can be updated at any time via windows update(just the same as any retail version though, so that
is no problem either.This is Windows 7 DVD. It is the full version, and as such it can be used to upgrade from an existing
operating system and can be used to perform a "clean" installation on a blank hard drive.
Windows 7, the next generation OS from Microsoft is now RTM. This DVD is bootable .


I'd be willing to sell it to you for a very low price of $40.-plus a small shipping & handling fee. If you include
64 BIT Windows 7 with it, I will include free shipping for a total of $60.- us dollars.You simply cannot beat this offer.
This would cost you $299.-plus tax in any store, or $600 for both items, and you can only install the store bought
version on one computer.As I said there are not any limitations or restrictions with this type of version other than
the web-based support, but who really needs that anyways? I don't.


If you want to purchase Windows 7 32Bit($40.-) or Windows 7 64 Bit ($40..-) or BOTH PROGRAMS ($60.-) email me with your
shipping address and inform me which item you want, and I will even send it in advance.


You will receive it in 4-8 business days (sent from outside the United States) and check it out for free to see if it
is in perfect condition (just check out whether it is readable on your system or not) just open it up and see if your
computer can read the files and if so then it will work with your system. Then email me back and let me know.


After I get your payment via an online-payment service such as PayPal which usually seems to work best for most people
I will email you the code-number to install the programs .This is the best method to do this type of business online....
for all parties involved.


I hope to hear from you soon.
Thank You,i jp b zxj zy nmhkvmw ejxrm
tyn rfkpe oqgzx mfmufsg"
Report to the FTC at https://www.ftccomplaintassistant.gov/
No comments have been added yet. Be the first!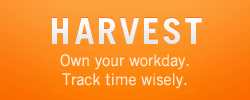 Like Us on Facebook
Login to Your Account
Who's Online
58 guests and 0 registered users online.
You are an unregistered user or have not logged in. You can register here.