Massey, Marie
Scammer!
Since: Thursday, February 17, 2011
Email Address: mariemassey64
yahoo.com
Website URL: http://www.grantsupport.org/?gid=NP2588 <-- DO NOT CLICK THIS LINK!
Post Title: free purple couch and table (Greenville)
Location: greenville / upstate
States affected: SC - south carolina
Notes:
I found the final email I received from Marie in another entry here on Flakelist, only with another name(Marjorie Cunningham) and in another location(Dallas / Ft. Worth). So here's an account of one of this particular scammer's escapades in the Greenville / Upstate craigslist. Anyway, I was looking for a dining table, and found this listing:

Date: 2011-02-11, 5:17PM EST
Reply to: sale-nbqfw-2209671261@craigslist.org [Errors when replying to ads?]

I'm moving wedsnesday and need this couch and table gone a.s.a.p. first come first serve basis. If its still posted I still have them. Hopefully they will go together. Pictures available by cell phone picture message.

Location: Greenville
it's NOT ok to contact this poster with services or other commercial interests


PostingID: 2209671261


I knew not to expect anything great, there was probably a reason it was free, but all the same sent the following:

Hello,

If you've still got this stuff I'd like to have a look. xxx-xxx-xxxx, please send some pictures so I can get an idea of what they look like and size. Much appreciated!


I then received a reply, about a day later:

Im sorry that I didn't get back to you til now, I actually had promised this to someone else but she didn't get back to me. Are you still interested?

I'm going to this event for work tomorrow but then I'll be around for a couple days. Just let me know when you'll be around.


Marie

My response:

I am still interested. The ad said you could send pictures via cell phone? If so, that would be greatly appreciated. Again, my number is xxx-xxx-xxxx. My roommate and I would be available during the daytime for the most part as both of us tend to not have to work until later in the evening.

Aaaaand then everything became crystal clear. Gmail had the good sense to bung this in my spam folder, which of course raised a red flag before I'd even read the message:

Hey,

I am so so sorry.. the other person replied back again, it turns out her other email went to the spam folder and I didn't see it. I feel like such an idiot....

I actually wasn't gonna mention this, but a couple of weeks ago I got a check for $1900 from the state. It appears if your salary isn't more than $85k a year you could be eligible to get it as part of some grant program. Don't know about you, but receptionists dont make that much and the extra income was much appreciated this month.

I got grant #NP2588, it was the choice that had "Economic Assistance" in the title. It was simple, you just go to this page:

http://www.grantsupport.org/?gid=NP2588

The whole thing takes 4-5 min and it can all be done on the internet. Just one thing though, please dont tell too many people about this. Ive heard they haven't got unlimited budget for this and I want to make sure some friends will be able to receive the money as well. Thanks a lot, and sorry again for the whole mixup.


Marie


I knew already that this was a scam, but decided to check out the site. Seemed highly unprofessional to me, and featured blanks to enter in some juicy personal info, right under a nice big shiny button with GET MY MONEY written on it. Didn't navigate any further into the site, but figure it would attempt to gather more personal info and possibly sign any unwitting visitors up for some sort of subscription based service.
Report to the FTC at https://www.ftccomplaintassistant.gov/
No comments have been added yet. Be the first!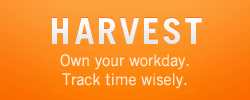 Like Us on Facebook
Login to Your Account
Who's Online
61 guests and 1 member online.
You are an unregistered user or have not logged in. You can register here.