Pickering, Chris
Flake!
Since: Monday, February 21, 2011
Email Address: dontno777
yahoo.com
Post Title: video games
Location: corvallis / albany
States affected: OR - oregon
Notes:
after awhile of negotiating and giving him a more than fair deal. We set up a time to meet. He decides after days of negotiating (plus I had someone else's offer for my items which I lost due to his flaky ways) that he doesn't want to pay the more than fair price we agreed upon (I am talking I went down 80 dollars in negotiation)and that if I decide to lower the price some more he might be interested. Point being he is a dealer. So he tries to cheat people so that he can make a huge profit.
No comments have been added yet. Be the first!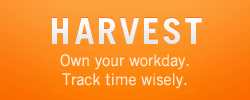 Like Us on Facebook
Login to Your Account
Who's Online
70 guests and 1 member online.
You are an unregistered user or have not logged in. You can register here.