Lau, Micheal
Kingsteel Industrial Company Limited
Scammer!
Since: Friday, February 25, 2011
Email Address: micheal_lua1
yahoo.com
Post Title: Personal Assistant
Location: columbus
States affected: OH - ohio
Notes:
I received your e-mail and from the details you have on your resume,i would want to give you the opportunity to work with me and i hope my decision will be worthwhile,I'll be using the next couple of weeks to test your efficiency and diligence towards this position as i really need to find the perfect person for the job.
Our company is a private hi-tech enterprise engaging in development and manufacturing of stainless steel materials.
Another reason why I need a bookkeeper is to find someone who can work with me in order to assist and relief me of my busy schedule and other business activities.
Your task as my assistant bookkeeper will include ;
Processing all customer payments and invoices
Communicate and handle incoming and outgoing electronic communications.
Scheduling and rescheduling both domestic and international travel
Conduct research, assemble and analyze data to prepare reports and documents
Accounts receivable,payments & collections from clients.
Process all vendor bills in a timely manner
Prepares and run data reports as requested.
The position is basically working from home and flexible at this time as my management is working on setting up a major depot at your location.
The Working hours are : Mon-Friday which is between 4 to 5 hours daily .
I will be making all the necessary arrangement that will enable your work easier as i will be traveling to China tonight for a company project that really needs my urgent attention but will be returning back to the states in two weeks so a face to face interview and a week training will be conducted once i return from my trip.The venue and time will be given to you once we finalize on our working procedures.
However as my personal assistant my attorneys contact information can be provided to you in case you need anything and i will like to set you up with a personal laptop computer to enable you have the access to internet and also provide you a printer needed for the task.

Note;I would prefer a private laptop computer and not your house or personal computer and I will also provide to you the software and materials needed to perform your duties such as: The Information needed to make request for payments due from clients and customers.
You will be notifying them via email,phone and fax about their purchase and payments.

I shall be paying you $450 weekly totaling ($1800 Monthly) remember this position is part time for now but it may grow to full time as time goes on.
NOTE;The computer and software will be used for the company's commitments only.
Right now i want you to go and make an inquiry about the office supplies listed below and get back to me with the best prices .
Option;A
Toshiba - Satellite Laptop/AMD Turion™ II Processor;Model: L645D-S4056
HP - Office jet 6000 Wireless Printer
Option;B
Gateway - Laptop / Intel® Core™ i3 Processor Model: ID49C07u
Lexmark - Wireless Multifunction Printer/ Copier/ Scanner

Micheal K.Lau
United States District Director
Kingsteel Industrial Company Limited
Report to the FTC at https://www.ftccomplaintassistant.gov/
No comments have been added yet. Be the first!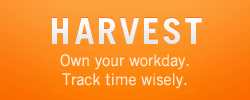 Like Us on Facebook
Login to Your Account
Who's Online
37 guests and 0 registered users online.
You are an unregistered user or have not logged in. You can register here.