Peterson, Thomas
Scammer!
Since: Friday, April 1, 2011
Email Address: petersonthomas2001
hotmail.com
Post Title: Personal Assistant
Location: myrtle beach
States affected: SC - south carolina
Notes:
I didn't go any further than the first email before I copied and pasted part of the first paragraph of his email. I found the exact on email on here from a woman so please keep a lookout for this alias.

Date: Mon, 28 Mar 2011 17:03:52 -0400
Subject: Personal Assistant Position
From: (my email)
To: petersonthomas2001@hotmail.com


I also worked for a law office in Orlando, FL as an assistant to Andrea Black, Family Law; Front desk at Wyndham Vacation in North Myrtle Beach, SC; and worked around the office of Low Country Abstractors in Conway, SC under the supervision of Deborah Bartlett.

Thank you,
(my name)

fromMr Thomas Peterson <petersonthomas2001@hotmail.com>
to(my email)

dateThu, Mar 31, 2011 at 12:19 PM
subjectJob Details
mailed-byhotmail.com

hide details Mar 31 (2 days ago)


Dear Employee !


Thanks for responding to the my ad posted on Craigslist. I have been busy for a while, that's the reason for my late response to your interest on the job position ...This is my first time trying to find a suitable candidate via the internet rather than the regular conventional way of Newspaper ads or meeting in person for interview, So, i might be a little more demanding and less enthusiastic on your interest in the Personal Assistant position? If yes i will deeply appreciate all genuine efforts to help me monitor and keep up to date with all my activities. I have had a previous Personal Assistant who has been very commendable in her activities and who has been part of my life for the past 6 months, she has since returned to her country (Brazil) . I sincerely hope I will be able to find someone again who will be as efficient as she has been.


About me
Peterson Thomas is my name and I was born in Chicago,USA. I am into manufacturing of textiles,the importation of textile materials to the united states and also the exportation of our clothing to other countries in the world. 2 years ago i traveled with my late dad to Malaysia and India where I saw these fabrics beautifully displayed.I fell in love with them and I had to buy some.They were designed by the local fashion designers and wow beautiful styles they were!Since then,I have been traveling around exporting the fabrics to the United states and I must confess,the demand is on the increase.Also, the demand for our clothing's and styles in other parts of the world is also on the increase.I am really happy because this has made me learn about so many cultures and I am also promoting the United states dress sense and styles in other countries.


Know more about textiles.


A textile is a flexible material consisting of a network of natural or artificial fibers often referred to as thread or yarn. Yarn is produced by spinning raw wool fibers, flax, cotton, or other material on a spinning wheel to produce long strands.Textiles are formed by weaving, knitting, crocheting, knotting, or pressing fibers together (felt).
The words fabric and cloth are used in textile assembly trades (such as tailoring and dressmaking) as synonyms for textile. However, there are subtle differences in these terms in specialized usage. Textile refers to any material made of interlacing fibers. Fabric refers to any material made through weaving, knitting, spreading, crocheting, or bonding. Cloth refers to a finished piece of fabric that can be used for a purpose such as covering a bed.


Why I need a Personal assistant?


Due to my frequent travelings and the fact that I am yet to have a registered company in the united states,I am not always around to attend to my numerous clients.I supply these materials to some individuals and some textile companies.I am building a website so that I can show case these materials and get more clients. At the moment,there is a need to relate more with my clients and provide excellent services.I need someone who can be of helping hands while I am not in the united states.An assistant who will help in sending out payments to textile companies who supply me some textile materials such as (wool, silk), (cotton, flax, jute),(asbestos, glass fiber),(nylon, polyester, acrylic which are used the manufacturing of these materials,receiving payments from my clients,sending out funds , receiving letters and mails on my behalf,Book my flight tickets,Send letters and mails from my clients.etc.This position is home-based and flexible part time job,you can be in any location you will be working from your home doing all the activities.All you need do is to check your emails twice daily for instructions and keep your phone on most times in case I might need to call you from anywhere I may be.Let me know if and when you will be available to start.This can act as a stable foundation to our working relationship.

Qualifications:


- Must be experienced with the internet!
- At least one year of computer experience
- Comfortable with working under little supervision
- Ability to prioritize and work well with a high volume of clientele
- Ability to follow instructions
- Motivation and drive
- No hard experience required, we are willing to train.
Responsibilities:
- Posting several ads on up to 15 different websites
- Responding to client inquires in a timely manner
- Keeping in close communication with your team leader
- Using your initiative to keep in contact with clients


Requirements


*Running personal errands, supervisions and monitoring.
*Scheduling programmers, flights and keeping me up to date with them.
*Acting as an alternative telephone correspondence when I'm away.
*Making regular contacts and drop-offs on my behalf.
*Handling and monitoring some of my financial activities.
*Basic wage is $400 every week


You will need to set up a mini office in your home.This office will contain office equipments such as your computer,printer,fax machine etc. Let me know all the office equipments that you have on ground so that I can make arrangements for some more if need be.

SEND AN EMAIL ASAP TO SIGNIFY YOUR INTEREST.
`
As soon as I receive your email,I will email you a personal information form so that I can know more about you.

Thanks
Peterson Thomas.
Report to the FTC at https://www.ftccomplaintassistant.gov/
No comments have been added yet. Be the first!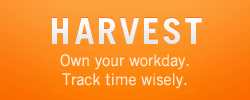 Like Us on Facebook
Login to Your Account
Who's Online
81 guests and 1 member online.
You are an unregistered user or have not logged in. You can register here.