Esposito, Andrea
Haggen Media
Scammer!
Since: Wednesday, April 6, 2011
Post Title: Assistant Property Manager
Location: cleveland
States affected: OH - ohio
Notes:
This is the email I was sent after I responded to an ad for a job as an Assistant Property Manager, she asks for me to use a credit report website before I can schedule an interview:


Thank you for emailing our HR department about the open position, as the hiring manager
I am glad to see you are serious about this opportunity.

From your response we have gathered that you are qualified for the current position, and as I
can tell more so than any of the other applicants who have submitted their information for
review.

To remind you, the job is basic but requires: some oral and written communication skills and the
ability to perform general administrative tasks including answering the phone and message taking,
the preparation of mailings, the order and maintenance of supply quantities, copy work, emailing,
filing, and typing. I will give you more specific details during the interview.

Hours: 9AM to 5PM (Can be modified a bit if required)

General Pay: you can earn up to $17.00 per hour after your initial paid training (we will decide
final salary after interview based on experience)

Benefits Package: Dental and medical, eye care, life/disability insurance, tuition reimbursement
after 6 months, vacation/sick time and 401k.

Ideally we would be looking for you to start this next week. I currently have the following time slots available to meet for an interview:

Thursday Apr 7th @ 10:00AM
Friday Apr 8th @ 1:30PM
Monday Apr 11th @ 1:30PM
Tuesday Apr 12th @ 1:30PM
Wednesday Apr 13th @ 1:30PM

While you are running errands, you will also be given one of our company credit card(s) for all business purchases.
My company will require that you acquire a recent (past 14-21 business days) credit report.
We started this because our company had some bad incidents with prior employees taking advantage of having access to a company credit card.

We are prepared to set up an interview time for you but you have not submitted one of the items
necessary to satisfy the pre-interview requirements. We show you have not completed your credit report
which all candidates must submit before scheduling an interview. We are trying to
complete the schedule for these interviews immediately so please finish the report now so your
record is complete.

Perform the credit check here WWW.CREDlTIDPROTECT.COM/Apply

There is no cost for the report and we have found they do have the most accurate score.

I ask you to not email me the entire report. We do ask that you reply with your current score
then please print the report or use the save to email option and bring the report with you
to the interview. If you do not return the required information as soon as possible it may result
in you being passed up for the job.

Reply with the results and an availability time to set up an interview.

We are looking to fill this position immediately so do not hesitate.

Have a great rest of your Wednesday!
Andrea Esposito
Hiring Manager
Human Resources
Report to the FTC at https://www.ftccomplaintassistant.gov/
No comments have been added yet. Be the first!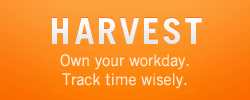 Like Us on Facebook
Login to Your Account
Who's Online
90 guests and 1 member online.
You are an unregistered user or have not logged in. You can register here.