541-270-6673
Cubbys Auto Sales and Lil Germany
Scammer!
Since: Saturday, April 16, 2011
Phone number: 541-270-6673
Post Title: Car Dealer
Location: corvallis / albany
States affected: OR - oregon
Notes:
Lil Germany is an auto mechanic shop. Cubby's sits in front of it on the same lot. They are the same people. I bought a car from them after talking to the mechanic for over an hour. I asked the mechanic to please look over the car to make sure it was safe and that I would be willing to pay for any repairs that needed to be done. He said the car had a reconstructed title but he didn't know why since he could only see a small dent. He said it needed new brakes. So I paid for new brakes. He then said it was safe to drive. I got it home and had a bad feeling about it so I decided to take it to my regular mechanic. They live in two different cities hence why I figured I could trust Lil Germany's mechanic because they are a mechanic shop and I was willing to pay. My mechanic looked under the car and said "wow,this car has been totaled" then he took it for a test drive and the tire hub locked up. He said we were lucky we didn't crash getting him that car. He said had he been going any faster that car would have flipped. We contacted Lil Germany's and Cubbys. We wanted to make them aware of what was going on. I would hate to think that someone would sell us this car intentionally. A different person got on the phone with us and was rude and said this car is sold as is. So here is my story as stupid as I feel about this incident I hope that I can help someone else because the car I bought was dangerous.
Report to the FTC at https://www.ftccomplaintassistant.gov/
Comments
Error! The action you wanted to perform was not successful for some reason, maybe because of a problem with what you input. Please check and try again.

doghouse
Apr 16, 2011
ftc


I am waiting for my mechanic to finish all the work that needs to be done to make this car safe to drive. Then I will be reporting it to the ftc. I appreciate that information.

They deal a lot on craigslist.


doghouse
Jun 08, 2011

cubbysautosalesllc@hotmail.com


ThePowersThatBe
Jun 08, 2011

A reconstructed title: A severly damaged vehicle that has been rebuilt with refurbished parts and restored to operation. In most states, an inspection of the vehicle is required before it's allowed to be on the road. (This car would have failed)

Next time use CARFAX before you purchase a used car.

Also report this sc*mbag to the BBB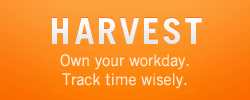 Like Us on Facebook
Login to Your Account
Who's Online
85 guests and 1 member online.
You are an unregistered user or have not logged in. You can register here.