Swanson, Jeanne
Affiliated Health Care
Scammer!
Since: Wednesday, May 4, 2011
Email Address: interview3
affiliated-healthcare.net
Post Title: Administrative Assistant
Location: rochester, NY
States affected: NY - new york
Notes:
Employment Opportunity


Admin Assistant - Customer Service - Data Entry


An Equal Opportunity Employer


Job Interview



Hello

Affiliated Healthcare, Inc is looking for sincere and loyal customer service, data entry and administrative assistants. Must get along well with others while working efficiently on their own.

This is a position where you can develop and excell while giving your best. Must be able and willing to learn new things. We require each applicant be experienced in Microsoft Office.


As a recruiter for Affiliated Healthcare, Inc (a national healthcare provider), I am seeking full-and part-time, customer service, data entry, admin assistants and medical transcriptionists. We are committed to providing a work environment where you can grow and be respected for the professional you are.



After reveiwing your resume we are interested. We are extending to you a Job Interview.



You maybe ready to start working!


Three exams are given in the beginning and if you pass, then you are put to work immediately and start getting paid right away. You only need to be accurate according to our standards. Affiliated Healthcare requires accuracy before assigning a transcriptionist to a live account.

Once you meet our criteria, which will be defined for you before you begin, you will begin to work for us.



The pay is good. People seem to do quite well and as you get more experience, people seem to earn $1,000 to $2,000 a month working about 20-30 hours a week. Some make $3,000-$4,000 a month, full-time 40-48 hours a week (This does not happen overnight). If you want to work more, you'll earn more. If you want to work less, you'll earn less. The choice is yours.



We will provide to you a great working environment where you can make a difference. Our applicants can start entry level and are eligible for frequent raises. Whether or not you have experience, you can find rewarding work as a customer service, data entry or medical transcriptionist.


If you are interested in a job interview please reply to this email.

We are looking forward to working with you.

Thank you!


Jeanne Swanson
Human Resources
Report to the FTC at https://www.ftccomplaintassistant.gov/
Comments
Error! The action you wanted to perform was not successful for some reason, maybe because of a problem with what you input. Please check and try again.
belmont
May 05, 2011

They are working NJ today

broomrl
May 10, 2011
Affiliated Healthcare


"They" are working the scam in Mississippi. Fortunately, I found your site for some interesting reading. If it's too good to be true, it is!!!


bmday78
May 27, 2011
Showed up in Central New Jersey


I just got the same email here in NJ, and I had remembered seeing this company here. I just looked them up in the internet seems the company name show up. I wonder if they know someone is using there name as a scam. Had this happen with an other legitimate company for a job. i had called that other company and they said they were not hiring at the moment, told them about the scam and that they would look into it.

meadow117
Jul 10, 2011
I received the EXACT same email - verbatim!


Google "affiliated healthcare inc jeanne swanson" and the first four hits say it's a scam!

It seams this is a company (or just one person) making a living SELLING non existent jobs as a medical transcriptionist. No one EVER should pay anyone to get a job. NEVER pay a placement agency to find you a job - it is the hiring company that pays the placement agency, not the potential employee.

Mary - from Texas

rebeccadreyer
Jul 10, 2011
I got the same email


I received tonight, which was filed into my trash folder, the same exact email and I am outside Los Angeles, CA. What a disappointment. I just happened to google Affiliated Healthcare and cam up with your website...what a shame that people are preying on the un and underemployed. Shame on them!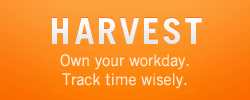 Like Us on Facebook
Login to Your Account
Who's Online
51 guests and 0 registered users online.
You are an unregistered user or have not logged in. You can register here.