703-624-0162
McKenzie & Cameron Consulting LLC
Scammer!
Since: Monday, May 30, 2011
Email Address: info
McKenzieCameronLLC.com
Phone number: 703-624-0162
Post Title: Receptionist/Office Asst. or Accounting/Auditing
Location: nationwide
States affected: ALL - pretty much everywhere
Notes:
Posting throught CL (NY,NJ,Dayton, Baltimore, Richmond)and any other free jobboard.

McKenzie & Cameron Consulting LLC is looking for several candidates (TS/SCI CI required - DO NOT submit resume if you don't have one) with 2 to 10 years of federal accounting or auditing experience with CPA or CGFM highly desirable. Work is in McLean, Va. We are looking for candidates to provide financial advisory, accounting, audit preparation, financial reporting, and internal controls support. Please submit resume.
Report to the FTC at https://www.ftccomplaintassistant.gov/
No comments have been added yet. Be the first!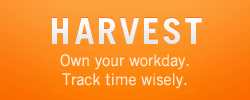 Like Us on Facebook
Login to Your Account
Who's Online
88 guests and 1 member online.
You are an unregistered user or have not logged in. You can register here.