Geis, Tom
Scammer!
Since: Sunday, June 19, 2011
Email Address: geistom80
yahoo.com
Post Title: Personal Assistant
Location: omaha / council bluffs
States affected: IA - iowa NE - nebraska
Notes:
This person will ask for your information after he claims that he needs you to work from home being his personal assistant.
Report to the FTC at https://www.ftccomplaintassistant.gov/
Comments
Error! The action you wanted to perform was not successful for some reason, maybe because of a problem with what you input. Please check and try again.
hoffmal01
Aug 14, 2011
personal assistant


ive been emailing a tom geis from craigslist asking for a personal assistant is this the same one? i just am making sure me and my family are safe im worried ive given him some info and just would like to know what kind of scam this is


ThePowersThatBe
Aug 14, 2011

What info did you give him? If you just supplied your name and address, you will must likely receive a check with instructions to cash it, take out your portion and wire him the rest. Check is FAKE, do not cash. Report it to the authorities.

If you gave him your financial infor/SS# then call your bank/credit card company and put a fraud alert on your SS#.

Check out the FTC website.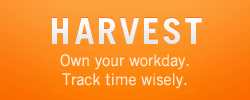 Like Us on Facebook
Login to Your Account
Who's Online
49 guests and 0 registered users online.
You are an unregistered user or have not logged in. You can register here.