Miller, Cindy
US Property Management Rentals
Scammer!
Since: Monday, June 27, 2011
Email Address: cindy
uspropertymanagementrentals.com
Post Title: $629 / 3br - Wonderful Home W/ Personality (cincinnati, OH)
Location: cincinnati, OH
States affected: KY - kentucky OH - ohio
Notes:
Credit report scam/home rental. These are the emails:
$629 / 3br - Wonderful Home W/ Personality (cincinnati, OH)

my email: Hi, Could you tell me what neighborhood of Cincinnati this home is located in? We are very interested in the house but need to know how far it is from work.

Theirs:Monday, June 27, 2011 2:59 PMFrom: "Cindy Miller" <cindy@uspropertymanagementrentals.com>
Hi,
My apologies for the delay! So many tthing I had to do over the course of the last few days. The good news is that the rental is still available . There was a person who had significant interest in the unit, but they lost their job, so we need to start showing it again, as we want to get it rented ASAP. Considering you had contacted us initially, regarding the rental, we are giving you first right of refusal.
The unit is in excellent condition, which the images don't do it justice. We know a lot of prospective renters want to take a quick look at the property, regardless, our policy is not to divulge the address, as there are some lunatics in the world with bad intentions. The last time we gave out the address without verifying the prospective tenant. We don't want that to happen again. I'll confirm what you probably already know…this property is gorgeous! A unit like this would typically go for much more, but again, I need to lease it immediately, which is why the lease rate is a tremendous value.
The utilities are intact and can be switched over to you once the lease is signed. You will be responsible for cable, internet, and phone - if you decide to have these services. Pets are allowed but just need to know the size and breed for our records. The rental term is 12-month lease, but can be switched to a 6-month lease, if that is more favorable. The only requirement is that you send us 30 days notice, when you want to move out of the unit.
If you would like to set up an appointment, go to the link below and request the free copy of your rental / credit report. This is the company we are authorized to use for all of the properties under our management. When you fill out the request, make sure you select the "no cost" credit report. The scores are insignificant – we realize many folks have had foreclosures, bankruptcy, etc. For insurance purposes, we are required to have a report on file from every prospective tenant. Here is the link: http://shrturl.net/33a37be46191c868ec514780c4c37c6e
The only pages we require are regarding your rental history. You just need to bring that to your appointment to see the property.
My availability over the next few days is going to be constrained, but I will try to be available between 10am and 8pm. After you have completed the online process, let me know that you have a hard copy and I can schedule an appointment at the rental.
See you later this week!
Cindy

My response:
Cindy, I will have to decline your request for my credit info. While I understand this is a usual step in the renting process I know that this usually doesn't take place before a property is even shown. I did not ask for the actual address, only the neighborhood which you can not divulge. I am going to assume that you don't even live in Cincinnati so I will tell you it is a big place with many neighborhoods. Perhaps you should do your homework and look on a map and at least choose a random one. This would probably allow you to be able to get more people to fall for your scam. Hope this helps
Report to the FTC at https://www.ftccomplaintassistant.gov/
Comments
Error! The action you wanted to perform was not successful for some reason, maybe because of a problem with what you input. Please check and try again.
zubairs
Jun 27, 2011
same email!!! different state!!!


I'm in Grand Rapids, MI and I just received the same exact email!!! Word for word!!

JhenK
Jul 08, 2011
Similar experience, regarding a 'job interview'


"Mary Williams" contacted me (from Janet's email address) about a job interview that, prior to even SCHEDULING an interview, required me to provide them with my banking information in order to set me up for direct deposit!!! Of all the collosal nerve! Talk about preying on the desperation of unemployed people! I have reported them to the Federal Trade Commission, Bureau of Consumer Protection and suggest anyone else reading this that has had a similar experience do the same.

tal23
Jul 21, 2011
SAME email for California!


My email:

Hello,

Can you please provide more information?

I received the exact same response today!

linc3696
Jul 25, 2011
I won't be using craigslist for anything ever again


I have applied for several jobs and inquired about several housing adds on craigslist. EVERY SINGLE ONE has been a scam! I strongly suggest not even visiting the site. If you are a legit person/business who is trying to sell something or hire someone you should probably post on a different site. I think word is finally getting out about it and people will soon stop using it all together.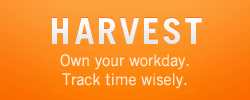 Like Us on Facebook
Login to Your Account
Who's Online
37 guests and 0 registered users online.
You are an unregistered user or have not logged in. You can register here.