Daskalakis, Alexander
The Pappas Group
Scammer!
Since: Tuesday, July 5, 2011
Email Address: alexdhr
gmail.com
Post Title: Want a new career with growth opportunit​y?
Location: new york city
States affected: CT - connecticut NJ - new jersey NY - new york
Notes:
These scammers are all the same, no phone number and sent from a yahoo/hotmail/gmail account. Email: alexdhr@gmail.com

Let me explain some more history about our organization and then you can
decide if you want to par take in our opportunity.

Over at the Pappas Group we are one of the nations largest supplemental
benefits providers for labor unions credit unions and association members.

What this means to you is that we work exclusively with unions involving;
police officers, fire fighters, sanitation workers, nurses, security guards,
electricians, construction workers and many more.

These members request our services therefore we do not need to cold call.

We are an international company licensed in all 50 states including Canada,
New Zealand, Ireland and soon to be Italy.

Over the past 2 years in this economy we have had 42% growth and are
currently listed as the 9th fastest growing company in the country.

At this moment we are going through a major expansion within our New York
operations and are looking to fill a few key management positions.

We are willing to teach the business to a selected group so you can help
facilitate our growth. We are excited about expanding our current home
office in Queens, our satellite office in Long Island and the opening of our
second satellite office in Bronx/Yonkers by June 2011! By the end of the
year we hope to be expanding into Connecticut and New Jersey so leaders are
needed for us to accomplish these goals!

I'd like to invest an hour of both our times to meet with you and give you a
little bit more information about our company where we can both go over each
others questions and answers about one another.

Our corporate office is located at 30-50 Whitestone Expressway, Suite 201,
Flushing, NY 11354. I currently have an interview slot for Wednesday July
6th at 6 p.m. Saturday July 9th at 10:30 a.m. if that is better if that is
better for you.

Compensation is based on background and experience and will be discussed
more in detail during the interview.

The positions must be filled by the end of the month. We look forward to
meeting you, and hope that you can be a great fit to our company.

Please reply back with your:

first name, last name, best contact number, what day and time is best for
you.


If you have any questions please feel free to ask.

Alexander Daskalakis

Direct Hiring Manager
Report to the FTC at https://www.ftccomplaintassistant.gov/
Comments
Error! The action you wanted to perform was not successful for some reason, maybe because of a problem with what you input. Please check and try again.
RysaReal
Mar 07, 2012
AKA "Levar Human Resource"


I answered a Craigslist ad for "Human Resources Rep" and received a reply from an gmail address that made me suspicious. I asked for the company web address and realized that something was "up". This is DEF a scam of some kind. The email indicated below is EXACTLY what was sent to me WORD for WORD. Ugh. This is NOT real. BE CAREFUL!!


ThePowersThatBe
Mar 07, 2012
AKA National Income Life (NILICO)


Looking to recruit people to sell life insurance. The Pappas Group aka Pappas Agency is an affiliate of NILICO and base in NY.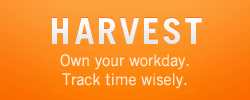 Like Us on Facebook
Login to Your Account
Who's Online
70 guests and 0 registered users online.
You are an unregistered user or have not logged in. You can register here.