Barker, Leedybean
Scammer!
Since: Tuesday, July 19, 2011
Location: detroit metro
States affected: MI - michigan
Notes:
Received a call from "Cindy Green" re: my resume. Set up an interview. Morning of the interview, decided to call the company to get specific details re. position I was being interviewed for. I am unemployed and it would take quite a lot of money in gas just to go to the interview, let alone commute. When speaking to "C. Green, she refused details abt position. She could not say if any offices were going to be located in my reqion and when told abt lots of negativity re James Holmquist on the internet, she wanted to know which site was visited. Like she was unaware. Yeah, right. Once she had enough of our pressing questions which she answered none of, she told me, "We're just going to cancel you." Hung up. Gave us no direct answers or information on anything. She claims she is in Human Resources. HMMMMMMM. Obviously there is something fishy about this. Never had this situation before. I cannot afford to drive 80 miles one way for unknown position, unknown responsibilities, unknown pay, lots of negativity on this person along with an uncooperative "H.R.????" person. I would like to hear from someone that actually went on an interview with this company.
Report to the FTC at https://www.ftccomplaintassistant.gov/
No comments have been added yet. Be the first!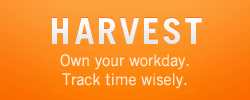 Like Us on Facebook
Login to Your Account
Who's Online
49 guests and 0 registered users online.
You are an unregistered user or have not logged in. You can register here.