Wiltorn, Michael
Scammer!
Since: Sunday, July 31, 2011
Email Address: mwiltord2011
gmail.com
Post Title: Personal Assistant
Location: cincinnati, OH
States affected: KY - kentucky OH - ohio
Notes:
Thanks for your Email and interest toward the Job position on
Craigslist. My name is Michael Wiltord, I am married with 2 kids. We
are relocating to the US from United Kingdom. The purpose of our
relocation to

the United States is basically because of the Seminar on United
Nations Framework Convention on Climate Change (UNFCCC),United Nations
Conference on Trade and Development (UNCTAD), 6th meeting of

the Ad Hoc Open-ended Working Group on Article 8(j) and Related
Provisions (WG8J 6), and the North American industry association Green
Roofs for Healthy Cities (GRHC) in partnership with the World Green

Roof Infrastructure Network (WGRIN).

The duration of our stay in the United states will be 8 months, so i
need someone who could help take care of the house, Help my Wife and
watch my kids while am off to work also Someone that can help in
running

some errands. The basic reason for this post and search for an helper
is because my wife is Physically challenged and has been on the wheel
chair for about 13 months now so it's been hard for her to take care
of the

kids and get around on her own.

I'm willing to Pay $400 weekly plus $50 for transportation or gas fee,
i will be needing your services for only 5 hours daily and at any
suitable time that fits your schedule but preferably in the afternoons
between

12 noon and 7pm, Mondays through Fridays.. I believe you will be fit
for this position in as much you will prove yourself to be a reliable
and good person.

We have a financier that is based in the United states and he will be
handling the payment and some other expenses, so he will be the one
that will be taking care of your payment as well, I will instruct him
to pay for the firsts week before our arrival so as to secure your
service, actually i should have paid for more weeks but i will extend
the payment if am satisfied with your service after 2 weeks.

My financier will be making out a check to you before our arrival, you
will be receiving a check of $2,900.00 out of which you will be
deducting your pay for the firsts week and you will be using the
remaining to

buy Groceries/Food Stuffs and other things needed in the house, you
will be getting this Food Stuffs before our arrival date which is on
or before August 7th 2011.

As of now, I am still unsure of the Physical address of the apartment
where i will be staying but will instruct The estate agent to mail the
keys/Address of Our apartment to you as soon as the place is ready so
that you can do all other necessary preparations before Our arrival, I
have reasons to believe that the painter and electrician are working
on getting the apartment fixed and ready for use.

I will email you the shopping list as soon as i have gotten
confirmation that you have received the payment. That being said,my
financier would be needing the following Information to make out a
check payment to you immediately upon your acceptance of the Job:

Name to be on Check :
Home address or Office Address :
City :
State :
Zip code :
Age :
Sex :
Phone number very important:
Email address:

If myself and my wife are pleased with your service within 2 weeks,
there will be other incentives. However, we need a more mature person
that is above 18yrs of age who is very knowledgeable to handle things
without much supervision.

I will be waiting to hear from you.

Best Regards

Michael Wiltord

-----

I didn't realize this was a scam until I researched the seminar he mentioned. None of them were in the U.S. When I typed in WGRIN, this exact email came up from someone else on this website. WOW. I was so disappointed. I've honestly always wanted a job like this. These kind of scams really need to be stopped. What's the point?
Report to the FTC at https://www.ftccomplaintassistant.gov/
No comments have been added yet. Be the first!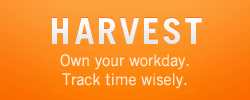 Like Us on Facebook
Login to Your Account
Who's Online
71 guests and 0 registered users online.
You are an unregistered user or have not logged in. You can register here.