Bailey, George
Scammer!
Since: Saturday, August 6, 2011
Email Address: read-international
cablelayerone.net
Phone number: 44-758-652-2726
Post Title: Receptionist
Location: cleveland
States affected: OH - ohio
Notes:
Received this e-mail this morning in reply to a receptionist ad I applied to.

Hello,

My name is George Bailey. Thanks for responding to the job posted on craigslist. Am sorry to inform you that the office position has been filled up. But I urgently need a part time personal assistant to run my errands until I return back to the US by fourth week in September. I live in US but presently in London on a business trip. I own an electronics and clothing store in London, United Kingdom. Here below are the job description.

1. You will run errands for three times a week and two hours each day. The working days are flexible.
2. You will do my business shopping.
3. You will receive my packages which will be shipped to the nearest UPS office to you. You will go to the UPS office and pick up the packages. The content of the packages are electronics, clothes, my business and personal letters. You will open the packages and confirm the contents for record purpose.
4. You will ship out some of the packages where I want them to be shipped to. (You don't have to pay for the shipment. All expenses and taxes will be covered by me)
5. You will receive payments from my clients on my behalf which will be written payable to your name so you can cash them at your bank. The payments will be in either check or money order. The payments will be for the services you will be rendering and to do my business shopping.

Job Requirement
1. You must have good communicatin skill.
2. You must be efficient, reliable, responsible and trustworthy.
3. You must be able to perform your tasks effectively
4. You should be able to work 3 times per week and 2 hours each day.

Payment and Work Duration
The Job will last for three months. I want to open another electronics and clothing store in the US when I return and If there is need to extend your services, an ammedment would be made to your wages and you will be notified accordingly. I will meet you in person by September when I return back to the US. I am willing to pay $300 per week. Your weekly payment will be deducted from the payments sent to you by my clients.

I need the service of a personal assistant because I am always out of town for business trips. The lists and pictures of what to shop will be sent to you via email when am ready. No heavy packages are involved! The shopping will be done at any nearest stores to you. You will be shopping for Electronics and clothes. My personal UPS account number will be provided for shipping. I will provide clear set of instructions for each task to be done and funds to cover them.

If you are interested in the part time personal assistant position, Please confirm the following details:

Your Full Name:
Your Full Address with apt # (Not P.O.Box)
Your Cell phone number
Your Home phone number
Present Occupation:


Hope to hear from you soon.

Regards,
George Bailey
Tel: +447586522726
Report to the FTC at https://www.ftccomplaintassistant.gov/
Comments
Error! The action you wanted to perform was not successful for some reason, maybe because of a problem with what you input. Please check and try again.

ThePowersThatBe
Aug 12, 2011
Reply to Scammer


Dear Mr. Bailey:

Thank you for your quick response, but I must decline your generous offer of 300 bucks a week to run your errands and shop. I am seeking an office position where I can talk on the phone and play on the internet all day, especially when you're out of town on business. This position requires just too much effort.

Since I am no longer a candidate for this position,I have refered your response (and your contact info) to a friend of mine who is currently looking for part-time work that won't interfere with her current position with the Ohio Police Department. She should contact you by the end of the day.

Good luck with your new business venture.


FlakeMistress
Aug 12, 2011

Hahahaha this gave me a good laugh, TPTB. Thanks for posting!! ☺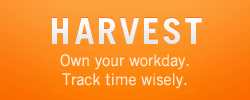 Like Us on Facebook
Login to Your Account
Who's Online
56 guests and 1 member online.
You are an unregistered user or have not logged in. You can register here.