walker, John
Scammer!
Since: Friday, August 12, 2011
Email Address: companywork890
aol.com
Post Title: Personal Assistant
Location: corvallis / albany
States affected: OR - oregon
Notes:
Offered me a job as his personal assistant, promised large amount of money, and very easy working situation. $400 a week, $25 a hour for over time, Working from home, he said he was very trustworthy and honest
Report to the FTC at https://www.ftccomplaintassistant.gov/
Comments
Error! The action you wanted to perform was not successful for some reason, maybe because of a problem with what you input. Please check and try again.

ThePowersThatBe
Aug 13, 2011

Also posting ads on craigslist for a personal assistant in Florida and Colorado Springs.


FlakeMistress
Aug 13, 2011

Of course he said he was "very trustworthy and honest"...at being a scammer he is!! ☺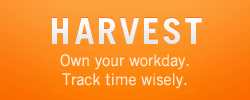 Like Us on Facebook
Login to Your Account
Who's Online
72 guests and 0 registered users online.
You are an unregistered user or have not logged in. You can register here.