Wright, Jason
Scammer!
Since: Thursday, September 8, 2011
Email Address: wwjs872
aol.com
Website URL: http://memphis.craigslist.org/ofc/2564254637.html <-- DO NOT CLICK THIS LINK!
Post Title: Personal Assistant (Memphis)
Location: memphis, TN
States affected: AR - arkansas MS - mississippi TN - tennessee
Notes:
I went on craiglist.org looking for a job in Memphis. Out of 5 e-mails I received I felt like he could be very truthful. As you can see below, he continued to keep in touch with me. Which at the time made him seem legit. Then Wednesday, Sept. 7, 2011, I received a package via UPS. I hadn't checked my e-mail because the knock on the door woke me. My mom signed for the package, I shook it and felt it up a little bit. Then I opened, there was no letter, no return address, just and a thin envelope. I opened that envelope to see a cashier's check for $3,820.00 on TD Bank. Since I used to be a bank teller, the first thing I did was search for the bank online. It is a legitimate bank, however I still wasn't satisfied. I took to the bank I used to work at and they faxed it over to their fraud desk. Today I was told to bring the check back to the bank. I walked in and asked them "what's going on with the check?" She told me the check was no good and they had to take out of circulation. Later that evening Mr. Wright called my house phone asking me what was going on with the check, did I cash it. I lied and told him the bank put a 15 day hold on the check (which can be done only if the customer requests it). He asked that I e-mail him and keep him updated. I e-mailed telling him what the bank told me, but I have not heard from him.


Hey Amanda,
How are you doing today, Good i hope .. What's going on with the check payment with you , are you able to cash the check and when are you going to transfer the money to the Forster care home in Philippines .. Please let me hear from you soon ..

Jason Wright



-----Original Message-----
From: AMANDA
To: Jason Wright <wwjs872@aol.com>
Sent: Wed, Sep 7, 2011 2:45 pm
Subject: Re: Good Morning !!!

Good Morning,

I'm fine, I am enjoying the cool air that we have been getting! How are you doing? I have received the cashiers check you sent vis UPS. How much of it goes to each foster care home? I want to make sure that I send the proper amount. And I am waiting to receive the list of errands you have for me.


Sincerely,

Amanda

From: Jason Wright <wwjs872@aol.com>
To: Amanda
Sent: Wednesday, September 7, 2011 7:30 AM
Subject: Good Morning !!!

Hello AMANDA,

How are you doing,Good i hope...I am pleased to inform you that the funds for foster care and your weekly payment has been sent and you will be receiving it today unfailingly via UPS courier service here is the tracking number (1ZX534690196409559). The payment was sent to your home address, so ensure you stay at home today so you can sign for the delivery of the package ..Once you have finally receive the package please do get back to me ASAP so that i can instruct you on how to complete the assignment ..


Take good care of yourself and have a blessed day.
Waiting to read from you soon .

Best Regards

Jason Wright



-----Original Message-----
From: AMANDA
To: Jason Wright <wwjs872@aol.com>
Sent: Tue, Aug 30, 2011 7:48 pm
Subject: Re: You Have Been Employed As my Assistant.

Hello Mr. Wright,

I am pleased to accept your offer for employment. I understand that the position pays $250 weekly on a bi-weekly basis, plus possibles incentives.

I will start researching the HIPPA Privacy Act and create a form showing my understanding.

Thank you again, Mr. Wright, for offering this opportunity.

Sincerely,



Amanda


From: Jason Wright <wwjs872@aol.com>
To: Amanda
Sent: Tuesday, August 30, 2011 4:33 PM
Subject: You Have Been Employed As my Assistant.

Hello Amanda,

These is to acknowledged that your information has been received and I would like to employ you as my assistant. As you know this is a part-time home base job for now until i get back to the States, If you have any other job at the moment, you can still keep to your job I am very flexible to work around.


I will keep you informed as soon as I make a list of what I need done and email them to you, but the first on the list is the foster care placement offices. Funding that i usually do every second week of every month, do this every month to 3-4 foster care placement facilities. I will also need you to email them and let them know that the funding is available for this month. Please take the time this week to read up online the HIPPA Privacy Act because we do deal with many agencies. I would like you to create a form that you have read and understand the HIPPA Laws and Violations and sign and scan it to my email if you are able to do so.


Ensure you check your emails daily so you can keep in contact with me because I will be communicating with you mostly through email, it is Nice having you on board as my assistance while am away in the England I will be getting back to the States in the next three weeks, I hope to meet you face to face soon. Please respond to this email as soon as you receive it and let me know that you are interested in the position or I will need to count you out of the position and look for someone to fill the position.


Awaiting to hear from you as soon.


Thanks and have a great day.
Sincerely,

Jason Wright



-----Original Message-----
From: AMANDA
To: Jason Wright <wwjs872@aol.com>
Sent: Mon, Aug 29, 2011 7:34 pm
Subject: Re: Personal Assistant (Memphis)

August 28, 2011

Dear Mr. Wright,

According to records you received the e-mail below today in error. I applogized for the missunderstanding, but the intended e-mail is my acceptance of your job offer. I have re-attached the application you have submitted.

I do agree to the duties and terms of the job offer. I have a couple of question about the compensation, which can be discussed if you accept my acceptance of the job.

Sincerely,

Amanda

From: AMANDA
To: Jason Wright <wwjs872@aol.com>
Sent: Monday, August 29, 2011 4:21 PM
Subject: Re: Personal Assistant (Memphis)

August 28, 2011

Dear Mr. Wright,

Thank you for offering me the position of Personal Assistant. It was a very difficult decision, but I have accepted a position with another company.

I sincerely thank you for taking the time to look over my resume and sharing the duties and information on what you are seeking.

Again thank you for your consideration.


Amanda

From: Jason Wright <wwjs872@aol.com>
To: Amanda
Sent: Friday, August 26, 2011 7:25 AM
Subject: Re: Personal Assistant (Memphis)



Hello,

Thank you, I received and read your resume and i feel that you have the qualifications that I am looking for in an assistant. I would like to offer you this part-time position at $250 a week. The hours will vary from 10 hours per week. I will discuss with you at a later date some addition pay incentives that I have to offer. You will be paid on a bi-weekly basis.

I'm looking for someone that can be trusted and reliable, someone with good self motivation and working skills.

I am Jason Wright, 52yrs of age. I'm an entrepreneur and investor by profession and I have been pretty successful in a handful of ventures I get involved in, from UK and United States to various community service programs. I keep a very busy schedule, so it is imperative that I have a worthy assistant who can monitor and keep me up to date with my activities. This position is home-based and flexible, working with me is basically about assisting me in keeping up with all the things that I have going on around me. I need someone whom possesses good problem solving skills and a willingness to do whatever I may need done to assist me. My only fear is that I may come at you impromptu sometimes, so i need someone who can be able to meet up with my irregular timings.

As my personal assistant, some of your duties will include:
*Create and modify documents using Microsoft Office
*Running personal errands
*Scheduling fund raisers and calling local businesses for charity events.
*Acting as an alternative telephone correspondence while I'm away.
*Making regular contacts and drop-offs on my behalf.
*Handling and monitoring some of my financial activities.
*Recruitment and interviewing

I am presently in England for a summit. I will be back in 3 weeks time.
I think you're the right person for this post, Please note that this position is not office based for now because of my frequent travels and tight schedules. If you can manage your time properly, this job may even give you some extra while you do something else on the side. As I have said, I want us to get a head start on things as soon as possible. I do have a pile up of work and a number of unattended duties which you can immediately assist me with. I hope we can meet up with the workload eventually. Permit me to use the coming week to test your efficiency and diligence towards all this. Also to work out your time schedule and fit it to mine. In the long run we should have a relatively good working relationship between us. I'm online most of the time as I am hard of hearing so I prefer we contact each other via e-mail, but if there is need for me to call, I will be glad to do that. I have been checking my files and what i would want you to do for me within the next couple weeks is to run some errands out to some of the foster care placement homes which I do every month. The funds will be in form of check, it will be sent over to you from one of my accountant team and i have some list to email you once you received the funds.

Please fill out the attached application form and return for my files, email me back ASAP and let me know if you are interested in the position and we can begin as soon as your available.

Once I have received your application form, I will get back to you with the task for next week. Please understand that you will also be paid as well as it is important for me to make the necessary steps before i get back from my business trip.

NOTE: This position is home-based and flexible part time job, you can be in any location, work from your home doing all the activities.

Please get back as soon as possible.

Sincerely,

Jason Wright
Report to the FTC at https://www.ftccomplaintassistant.gov/
No comments have been added yet. Be the first!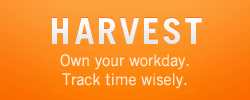 Like Us on Facebook
Login to Your Account
Who's Online
83 guests and 1 member online.
You are an unregistered user or have not logged in. You can register here.