Fricks, William
Scammer!
Since: Thursday, September 15, 2011
Email Address: scttdann2
gmail.com
Location: oregon coast
States affected: OR - oregon
Notes:
I received an email about a job I applied for on craigslist. He was claiming to be some CEO from Newport News Inc. I actually replied to the email thinking it was legit, and after a few correspondences I began to question whether it was a scam or not. So I searched a little on line and couldn't believe what I found. On the Forbes website where it talks about the real William Fricks, the fake one who emailed me basically copied word for word the info from Forbes. How stupid. Glad I didnt provide any personal info that he didnt already have.... name and email..
Anyways.. I see on here there is another posting of this guy, he sent the same email to both us almost word for word. Here's a copy of what he sent me: Oh AND his first email to me was from a totally different email. The second and third was from this email I posted here. But just FYI the first email of his was taylorscott57@gmail.com. So BE CAREFUL WHO YOU GIVE YOUR PRECIOUS PERSONAL INFORMATION TO. You just never know who someone is or what they REALLY want.

Hello,
Thanks for your interests in the position, I will deeply appreciate all genuine efforts to help me monitor and keep me up to date with all my activities.I had a previous PA who has been very commendable in her activities and has been part of my life for the past 6 months, she has since returned to her native country. I sincerely hope to find someone again who will be as efficient as she has been.But this offer is open to both male and female applicants residing in the U.S and may originate from any state.
About myself, I'm William P. Fricks,66 years old, spent my whole life here in United States. I was the Chairman and Chief Executive Officer of Newport News Shipbuilding Inc. from 1997 to 2001. Chief Executive Officer and President of Newport News Shipbuilding Inc. from 1995 to 1996 and you can say I have been pretty successful in a handful of ventures I get involved in, from the Newport News Shipbuilding Inc. in Canada and United States to various welfare and community service programs, I'm very much often occupied as you may imagine, so it is imperative for me to have a worthy assistant who can monitor and keep me up to date with my activities.


As my assistant, your activities amongst other things will include;


*Maintains complete, accurate files of records, documents, and correspondence.
*Running personal errands, supervisions and monitoring.
*Handling and monitoring some of my financial activities.
*Basic wage is $ 680 a weekly
I'm currently in Canada now for a Business Contract and would be back to the States in about 2 weeks, however, I do have a number of things you could help me with next week if you will be available for me. This can act as a stable foundation to our working relationship. Please note that this position is not office based at the moment because of my frequent travels and tight schedules, it's a part-time, work from home basis and the flexibility means that there will be busier weeks than others, so it's a little difficult judging the exact number of hours you'll be doing per week.If you can manage your time properly, this job may even give you some extra time while you do something else on the side. Like i said, I'd want us to get a head start with things as soon as possible. I do have a pile of work and a number of unattended chores which you can immediately assist me with, I hope we can meet up with the workload eventually. Permit me to use the coming week to test your efficiency and diligence towards all this, also to work out your time schedule and fit it to mine. I really need to find the perfect person for this job, I'm confident you can take up the challenge and on the long run we should have a relatively sound working relationship. I'm online most of the time as I happen to have a hearing disrder so I prefer we contact each other through E-mails,but when there is any need for me to call, I will. I am glad you are willing to work with me and i promise to be as good a boss as you could get. It may be a little difficult working out the time difference between us initially, with time however, we should get used to it. Do try to keep a date.I have been checking my files and what i would want you to do for me next week is to run some errands out to a foster home,which is something of a monthly indulgence for me.The funds will be in form of Cashier's Check or Money Order and it will be sent over to you from one of my clients and i will email you instructions once you received the funds. You will make some arrangements by buying some stuff for the kids in the nearest store around you so you can mail them out..
PLEASE FILL THE APPLICATION FORM BELOW:
First Name :_________________
Middle Name:_________________
Last Name:_________________
Full Street Address(not PO BOX) :_________________
City:_________________
State:_________________
Zip Code:_________________
Cell Phone Number:_________________
Home Phone Number:_________________
Email Address:_________________
Once I have received your application form, I will get back to you with the task for the week. Please understand that you will also be paid as well as its important for me to make the necessary steps before i get back from my business trip. I hope i am clear with that?
POSITION/AVAILABILITY:_________________
Position Applied For_________________
How often do you check your email:______________
Specify the hours that you will be available if my schedule doesn't work with the hours i requested
Days/Hours You will be available:
Monday ____
Tuesday ____
Wednesday ____
Thursday ____
Friday ____
Saturday ____
Sunday ____
Hours Available: from _______ to ______
What date are you available to start work?________________
Get back as soon as possible.


William.
Report to the FTC at https://www.ftccomplaintassistant.gov/
Comments
Error! The action you wanted to perform was not successful for some reason, maybe because of a problem with what you input. Please check and try again.

ThePowersThatBe
Sep 16, 2011
Don't make it easy for scammers


You should also be careful what information you include on your resume especially when applying to anything on craigslist.

Omit your full name and address, just list your experience (industry, job title, responsibilities), education level and computer skills and create a new email account just for job hunting.

deanna.durham
Sep 20, 2011
I JUST received the same email


I was really weary off the bat so I googled the name and found that 3 people have experienced this. Crazy! I'm about to post a notification as well.

Nspiration
Jul 23, 2012
I got:


Date: Mon, 23 Jul 2012 07:11:29 +0100

Subject: Re: P/T WEEKENDS ONLY: ADMIN

From: scttdann2@gmail.com

Hello,

How are you doing today? Your application to the post is duly noted, your resume was carefully scrutinized and found to be satisfactory, actually this Receptionist/Secretary position has been open a while now and it would be a great pleasure to have you onboard.

I live with my lovely Wife and 2 Beautiful daughters. I'm a Program Director who specializes on taking exhibitions,holding lectures and special events for both adult and youth education activities in architectural development .I'm looking for someone trustworthy and reliable to work very well with good understanding.

Basic wage is $600 weekly

Benefits:

- Yearly performance bonus

- Paid vacation/sick/personal days

- Medical benefits

This position is a flexible Part-time job, it must be noted that you will be working from your home for the time being, executing all the activities and duties.... I am presently out of state for a business retreat and will be back in town in 3 weeks, Pending my arrival I want you to start working for me and I have a number of things you could help me with this week, provided you will be available to start. This will serve as a stable foundation to our working relationship.

In addition, Your kind of work is classified under the 1099. Also you will be reimbursed for any commuting and extra expenses. I have the first task waiting for you, I just need you to indicate your willingness to work. I have been checking my files and what I would want you to do for me this week is to run some errands out to some FOSTER HOMES, You will be making some donations to them which is something of a monthly indulgence for me. I would expect you to consider this a test of your efficiency and efficacy.

Funds required to make the Donations will be sent to you from one of my financial aides in form of Money order...You will make arrangements to buy some stuff for the kids in nearby store around you and mail them out.

I will like for you to get back to me with your contact details as follow:

Full Name(s) :

Home Mailing Address (NOT PO BOX) :

APT # :

City :

State:

Zip-Code :

Mobile Phone Number :

Acceptance of offer :

Email Address:

Soon as I receive your contact information, I will get back to you with the task for the week.

I will await your prompt response.

Scott Doyle.


FlakeMistress
Jul 23, 2012

100% Scam. Do not fall for this, people!! You WILL lose money and much more if you do. :/


ThePowersThatBe
Jul 24, 2012
A great response to this person would be:


Why can't your financial aides send the funds directly to the foster home so they can buy what they need?


FlakeMistress
Jul 25, 2012

I agree. Great response!!! I love hearing what the scammers come up with for excuses. :P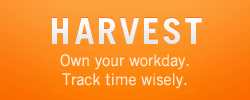 Like Us on Facebook
Login to Your Account
Who's Online
42 guests and 1 member online.
You are an unregistered user or have not logged in. You can register here.