Random Scammer
Scammer!
Since: Thursday, October 6, 2011
Email Address: gmarkie8900
aol.com
Post Title: Respectful Cleaners - No Experience Req'd
Location: nationwide
States affected: ALL - pretty much everywhere
Notes:
"Seeking experienced diligent Housekeeper, with positive attitude. Private family seeks experienced Housekeeper to assist with the daily cleaning, care,and management.

Responsibilities Include:
*General Cleaning
*Laundry and Ironing
*Procurement of household supplies
*Possible running of errands and carrying out special requests.

Applications should be forwarded to gmarkie8900@aol.com "
Report to the FTC at https://www.ftccomplaintassistant.gov/
No comments have been added yet. Be the first!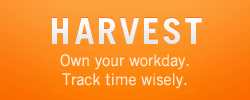 Like Us on Facebook
Login to Your Account
Who's Online
90 guests and 0 registered users online.
You are an unregistered user or have not logged in. You can register here.