Random Scammer
Scammer!
Since: Wednesday, October 12, 2011
Email Address: denmike900
gmail.com
Post Title: CRS Needed
Location: nationwide
States affected: ALL - pretty much everywhere
Notes:
"we are looking for qualified personnel to process ordersin various stages. Duties will include but not limited too grinding,beveling, blasting and packaging. Must be able to work overtime asneeded. Fax resume to denmike900@gmail.com "

"We are looking for Customer Service Agents. The suitable candidate must possess a high level of integrity, the willingness to learn, superior customer service skills, and the motivation to work as a group member with less supervision. Aside from that, exceptional verbal and written communication skills are very important. This is a fulltime job.send resume to denmike900@gmail.com

Compensation: 400/week"

"We are in need of skilled individuals to assume
customer service positions. We are seeking punctual, mature and
self-motivated professionals. any interested candidates should email us
at: (denmike900@gmail.com)"
Report to the FTC at https://www.ftccomplaintassistant.gov/
No comments have been added yet. Be the first!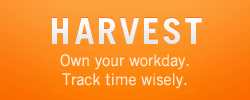 Like Us on Facebook
Login to Your Account
Who's Online
69 guests and 0 registered users online.
You are an unregistered user or have not logged in. You can register here.