Isatelex, David
Central Bank of Nigeria
Scammer!
Since: Monday, October 24, 2011
Email Address: mrdavidisatelex
yahoo.com.ph
Post Title: WAITING FOR YOUR CONFIRMATION ONCE YOU RETURN FROM YOUR BANK
Location: nationwide
States affected: ALL - pretty much everywhere
Notes:
FROM:CENTRAL BANK OF NIGERIA (CBN)
DEPARTMENT OF INTERNATIONAL
REMMITANCY/ TELEX DEPARTMENT.


ATTN: BENEFICIARY,

WE HAVE BEEN EXPECTING TO HEAR FROM YOU EVER SINCE WE MADE YOUR FUND TRANSFER AND TILL NOW YOU HAVE NOT RESPONDED SO WE ADVICE THAT YOU GO TO YOUR BANK TO RECEIVE YOUR FUNDS NOW.


WE NEED YOU TO CONFIRM IF YOU HAVE RECEIVED FUNDS OR NOT TO THIS OFFICE IMMEDIATELY.


AND IF YOU HAVE NOT RECEIVED FUNDS TILL NOW IN YOUR BANK ACCOUNT I WILL ADVICE YOU RECONFIRM THE INFORMATIONS BELOW TO THIS OFFICE :


(1) YOUR RECEIVING BANK ACCOUNT.


(2) YOUR FULL NAME AND ADDRESS.


(3) YOUR CONTACT PHONE NUMBER.


LOOKING FORWARD FOR YOUR RESPONSE.


REGARDS,


MR DAVID ISA
TELEX DEPARTMENT CENTRAL BANK OF NIGERIA
Report to the FTC at https://www.ftccomplaintassistant.gov/
No comments have been added yet. Be the first!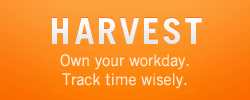 Like Us on Facebook
Login to Your Account
Who's Online
53 guests and 0 registered users online.
You are an unregistered user or have not logged in. You can register here.