Schmidt, Clint
CMS Enterprises
Scammer!
Since: Thursday, October 27, 2011
Phone number: 512-392-5326
Location: corpus christi
States affected: TX - texas
Notes:
Mr. Clint Schmidt is the OWNER of CMS Enterprises who employs Deborah Chambers. She came to my home to demonstrate the Kirby vacuum cleaner. I purchased one AFTER being told I could pay off the charges WITHOUT FINANCE CHARGE as long as it was paid off within a year (basically "1 year same as cash"). AFTER paying off the vacuum cleaner within the year's time, I called to make sure I did not owe anything else and was told I still owed $499.76 in finance charges!!! Unfortunatly, I did not check to make sure Ms. Chambers had written that "promotion" on my contract! I have contacted Ms. Chambers REPEATEDLY and been ignored! I have also ATTEMPTED to contact the owner, Mr. Clint Schmidt, but have been unable to do so. I HAVE spoken with Preferred Credit REPEATEDLY and been told that THEY spoke with Clint Schmidt and were told that CMS Enterprises has no "1 year same as cash" policy. This has been ongoing since March 2011, and nothing has yet been settled! BEWARE of Ms. Chambers' verbal promises as she will sell you the vacuum, then ignore any of your calls as will Mr. Schmidt (IF you can find his ever-changing phone number and address!)! DO NOT BUY ANYTHING FROM THESE PEOPLE!
Report to the FTC at https://www.ftccomplaintassistant.gov/
Comments
Error! The action you wanted to perform was not successful for some reason, maybe because of a problem with what you input. Please check and try again.

ThePowersThatBe
Oct 27, 2011

Wow, what a bunch of dirtbags. You might want to consider getting an attorney.


FlakeMistress
Oct 27, 2011

I second what TPTB said...dirtbags!!! You may have to get an attorney. Find one that does consults for free and see what they have to say. Have you tried to contact Kirby directly??


ThePowersThatBe
Oct 27, 2011
The Kirby Company World Headquarters (216) 228-2400


The 800 number on the companys website doesn't answer, just rings and rings so I looked them up on the BBB website.

The Kiby Co: Address: 1920 W 114th St, Cleveland, OH 44102

The Kirby Company is a business unit of The Scott Fetzer Company that manufactures cleaning systems.

30 complaints in the past 3 years

Complaints for this business reflect activity from The Kirby Company and consist of manufacturing and product issues. Issues regarding sales practices are processed against the independent distributors that sell the cleaning systems.

On July 5, 2011, BBB notified Kirby of its concerns relating to the volume and nature of complaints involving its distributors. We have requested that Kirby cooperate with a BBB process to track, monitor and reduce complaints involving distributors and their sales and marketing practices.

Government Action: On June 1, 2011, The Kirby Company entered into an Assurance of Voluntary Compliance (AVC) with the State of Connecticut's Commissioner of Consumer Protection. The AVC is not an admission of violation of any law. Under the terms of the AVC, The Kirby Company will take steps to educate distributors on acceptable sales practices to maintain compliance with federal, state and local laws. Distributors will also be required to disclose their full contact information to consumers, including the name of the individual salesperson and the name and address of the distributor. Additionally, consumers will give distributors written authorization before they can perform in-home demonstrations. The Kirby Company also agreed to pay $25,000 to be dispersed between the State of Connecticut's General Fund and the Connecticut Department of Consumer Protection.

skamdeth
Oct 27, 2011

Hard to believe that these clunky, anachronistic vacuums and carpet cleaners are still being sold door to door (Kirby, Filter Queen, Rainbow, Electrolux). Their sales techniques and finance plans have always been sketchy.


ThePowersThatBe
Oct 28, 2011
The Traveling Snake Oil Salesman


I'm surprised ppl still let them in.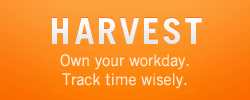 Like Us on Facebook
Login to Your Account
Who's Online
44 guests and 1 member online.
You are an unregistered user or have not logged in. You can register here.