Random Scammer
Scammer!
Since: Friday, October 28, 2011
Email Address: latoria.mcgill
hotmail.com
Post Title: Office Assistant
Location: nationwide
States affected: ALL - pretty much everywhere
Notes:
"Hiring a part time assistant office manager for a group psychotherapy practice in Northbrook.Responsibilties include: greeting clients,accepting payments,billing medicare and other insurance companies. Email Resume latoria.mcgill@hotmail.com
Compensation: 500 PER WEEK"
Report to the FTC at https://www.ftccomplaintassistant.gov/
Comments
Error! The action you wanted to perform was not successful for some reason, maybe because of a problem with what you input. Please check and try again.
skamdeth
Oct 31, 2011

Another address used by scammers: Abigail4849-Stevenson@hotmail.com

skamdeth
Nov 14, 2011

And another one: Lawrence-F1436@live.com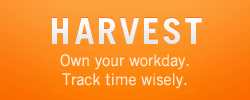 Like Us on Facebook
Login to Your Account
Who's Online
41 guests and 0 registered users online.
You are an unregistered user or have not logged in. You can register here.