Berlyne, David
Hadley Recruitment & Partners
Scammer!
Since: Saturday, October 29, 2011
Website URL: http://hadleyjobs.info <-- DO NOT CLICK THIS LINK!
Post Title: In new window Print all Expand all Front Desk Receptionist (jackson, MS)
Location: nationwide
States affected: ALL - pretty much everywhere
Notes:
We would like to thank you for sending your resume to Hadley Recruitment & Partners. After reviewing your initial credentials, I think you could possibly be a great fit for our company.

Our Human Resource manager would like to schedule an interview with you before she leaves for vacation early next week. You need to complete the pre-interview screening before we can schedule an interview, which can be found at http://hadleyjobs.info or the career link on our homepage. Your applicant code is 096655.

Please write down your code, as that is the only way you can gain access to your application and employee profile. Once you complete your screening someone from HR will contact you within 72 hours to schedule an interview.

Respectfully
David Berlyne
Hadley Recruitment & Partners
Report to the FTC at https://www.ftccomplaintassistant.gov/
Comments
Error! The action you wanted to perform was not successful for some reason, maybe because of a problem with what you input. Please check and try again.
aboyum
Oct 30, 2011
never sent my resume


I replied to there ad but because they did not have a company name request that first never sent resume to a blind ad the started getting things back from them wanting me too click he to post resume again sent back need company name first then got the thing back i just i just posted wanting to set up a interview wow never sent my resume and they want to interview me they really must need my skills that they have no idea what they are well with the company name check it out all type of red flags that god for these sites just wish more people would post about these fake company's I sent a complaint on to our state Attorney Generals office not sure what can be done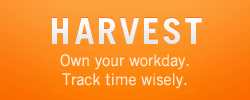 Like Us on Facebook
Login to Your Account
Who's Online
35 guests and 0 registered users online.
You are an unregistered user or have not logged in. You can register here.