Random Scammer
Scammer!
Since: Thursday, November 3, 2011
Email Address: Martin350.Erin
hotmail.com
Location: nationwide
States affected: ALL - pretty much everywhere
Notes:
"Opportunity available for a Maintenance Technician.
Maintenance Technician Duties:
* Repair and maintain equipment
* Responsible for electrical, mechanical and plumbing fixtures as well as structural facilities and the property grounds
* Provide excellent customer service
Requirements:
* High school diploma or equivalent

We are accepting applications via email at Martin350.Erin@hotmail.com
Competitive Pay"


"We are now searching for a Housekeeping Team Member.

Candidates must be hardworking, reliable, and maintain a positive attitude.
The Housekeeping Team Member will:

-Pick up trash throughout the store
-Do minor repairs
-Retrieve shopping carts from the parking lot
-Manage inventory
This position offers benefits and a flexible schedule.
Send your application to Martin350.Erin@hotmail.com"
Report to the FTC at https://www.ftccomplaintassistant.gov/
Comments
Error! The action you wanted to perform was not successful for some reason, maybe because of a problem with what you input. Please check and try again.
skamdeth
Nov 04, 2011

Another one: mary.gary31@yahoo.com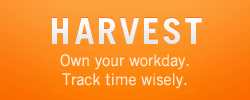 Like Us on Facebook
Login to Your Account
Who's Online
60 guests and 0 registered users online.
You are an unregistered user or have not logged in. You can register here.